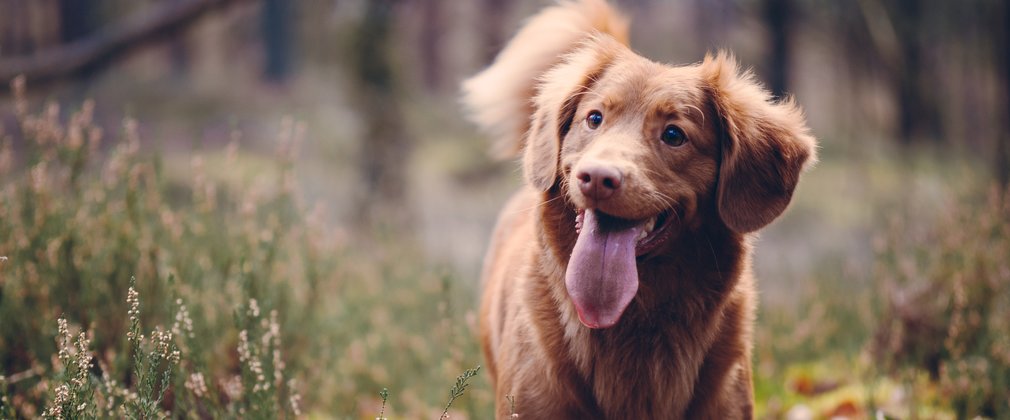 Ten tips to make sure you and your pet keep healthy and happy whilst out and about
Carry water for both you and your dog.
Take time to rest and seek shade in warmer weather and be careful not to over-exert your dog if it is a puppy, an older dog, suffers from an illness or is recovering from an operation.
Always keep your dog in sight, so you know what it is doing, chewing or drinking. While some dogs love puddles, don't let them drink water that doesn't look clean.  A blue/green paint-like scum of algae floating on the surface of still water can be irritating or even fatal.
Seek veterinary advice early if your dog shows signs of being unwell following your visit.
If you are driving long distances as part of a trip, make sure you plan time to make to stop so your dog can stretch their legs and cool down.
Visit the woodland's local web pages for information on trail lengths, facilities and any local issues.
Some dogs love sticks - but don't throw them, sticks can cause injuries. Throw and play with an approved, tough plastic toy instead, and make sure it's big enough to not be swallowed.
Avoid a potentially fatal 'bloat' or a stomach torsion by not exercising your dog for at least an hour before and after meals, or after drinking lots of water.
Bookmark your smartphone with websites of local vets for when you are away from home. For example www.findavet.rcvs.org.uk
Check your dog's skin for pea-sized ticks every day. Remove them immediately, as they can spread serious diseases. Tick hooks are the best way. Don't squeeze or pull them off. Ask your vet about products to keep dogs safe from tick-borne diseases.
Enjoy the outdoors and be tick aware
When visiting the countryside, including the nation's forests, remember to be tick aware because they can cause diseases such as Lyme disease. Remember to dress appropriately, wear insect repellent and check yourself for ticks as you walk and when you get home. Public Health England have more information on tick awareness.