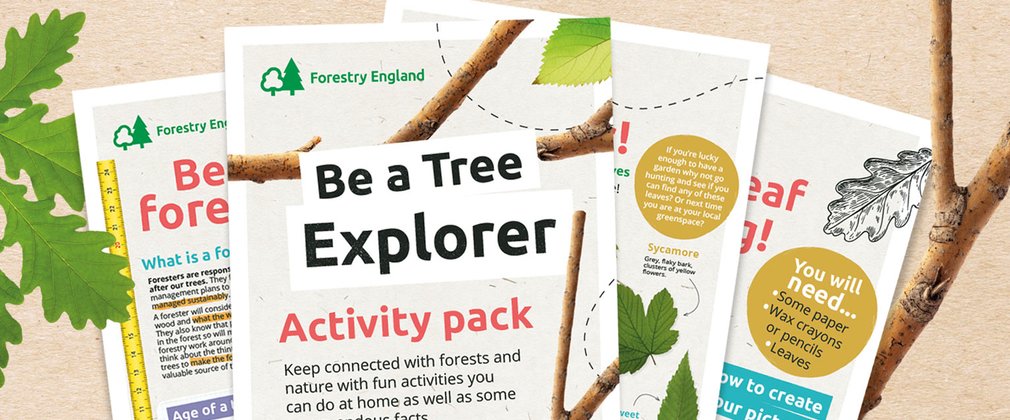 Download your own Tree Explorer activity pack to learn all about our forests, and the role we play in caring for them. 
This pack is designed to be used at home, in the forest, or anywhere else you'd like to learn.
What's inside?
Leaf-tastic leaves: Learn to identify a tree by its leaf shape
Leaf rubbing: Make your own with paper, crayons and leaves
Be a wildlife ranger: Discover how many creatures call trees their home 
Be a forester: Learn how to calculate the age and size of a tree
Be a tree scientist: Experiment, and have a go at growing your own tree!