Freeminers trail at Forest of Dean Cycle Centre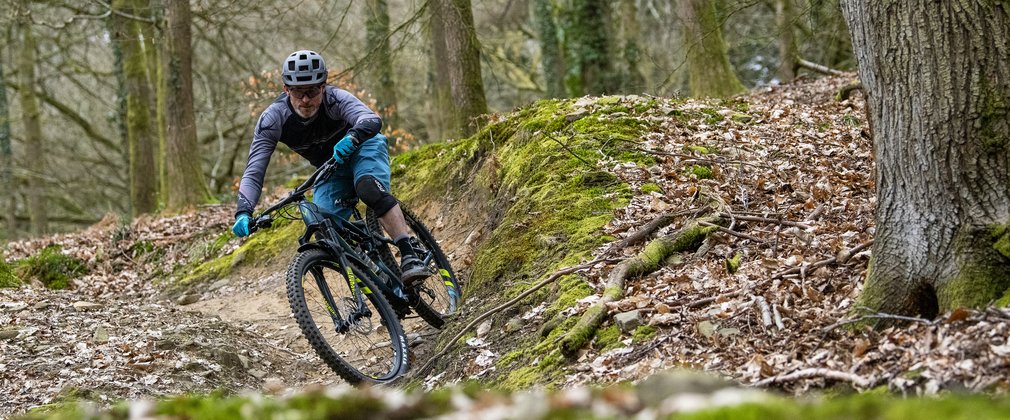 Freeminers trail
This red-graded trail has 3 loop options and features challenging and varied singletrack, with a mix of natural and manmade features. From tricky switchback climbs, rooty drops and boardwalks to tabletop jumps and tight descents through the trees.
Short loop: 6.1km (3.8 miles)
Long loop: 11.3km (7 miles)
Adit loop: 17.3km (10.7 miles)
Adit was newly opened in 2022 and was hand built by the Dean Trail Volunteers. It features a tight and technical 500m+ descent, perfect for riders looking to progress to the next challenge after mastering the blue-graded Verderers Trail.
The Freeminers trail is named after the Freeminers of the Forest of Dean. Freemining is a unique mining custom dating back to 1244. A Freeminer is a title given to coal or iron miners in the Forest of Dean who have earned the right to mine personal plots, known as gales. To become a Freeminer, you must be born and bred with the "Hundred of St Briavels", be at least 21 years old, and have worked a year and a day in a mine. Since the 1840s, over 4,300 Freeminers have been registered. In 2010, the Forestry Commissioners entered women into the register for the first time.
Mining has shaped the history of the Forest of Dean and continues to play an important role today. The Forest of Dean Cycle Centre is built on the site of an old colliery (a coal mine) and the shape of the site is what makes it so perfect for downhill trails.
Trail information
Forest of Dean Cycle Centre, B4234, Cannop Valley, GL16 7EH
Expect: A mixture of steep climbs, descents and / or avoidable features. Larger jumps, berms and rollable features at controlled speed. Technical features such as tree roots, drop-offs and large rocks. Very variable surfaces.
Short loop: 6.1km (3.8 miles) / Long loop: 11.3km (7 miles) / Adit loop: 17.3km (10.7 miles)