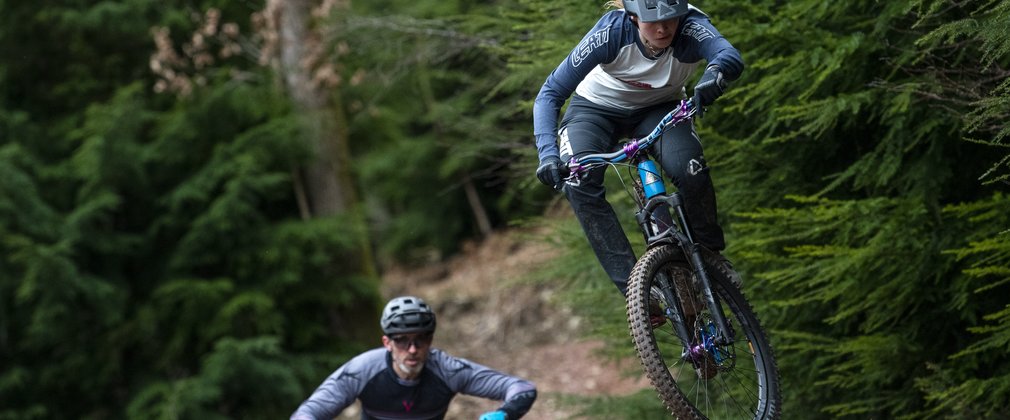 Pump track and skills areas
Before heading out on the trails make sure you check out our pump track and skills area.
The bumps and bends of the pump track will give you a feel for off-road cycling and how to handle the terrain. 
There is an introductory skills area near to the start of the family cycle trail (over the bridge away from the cycle centre) which is suitable for children and complete beginners learning to mountain bike. Or next to the pump track a larger skills area can be found which is suitable for more advanced riders. This includes jumps, drops and features. This advanced skills area was completely resurfaced in 2020.
To find out about cycle hire contact our on-site bike hire specialists.
Trail information
Forest of Dean Cycle Centre, B4234, Cannop Valley, GL16 7EH
Suitable for novice to advanced riders.
Grade - Orange: Bike Park
Bike parks are suitable for riders aspiring to an elite level of technical ability; incorporates everything from full on downhill riding to 'big air' jumps.