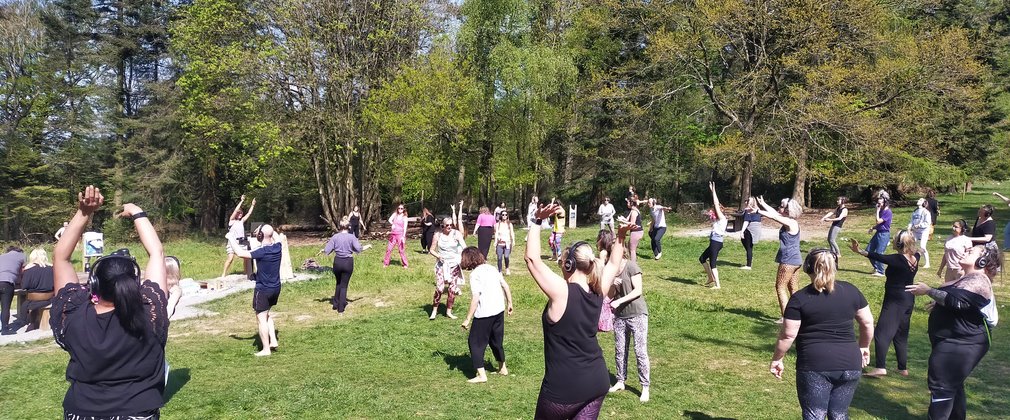 Introducing Ecstatic Dance to Wendover Woods with actress and conscious DJ, Luisa Bradshaw White 
Ecstatic Dance offers a loving, inclusive space for you to move and dance freely, expressing yourself however you want or need. It is not about trying to look good or being the best dancers, it is about feeling the music with our soul, dancing with intentions, letting go of what we need to, dancing into joy, positivity and power.
The session starts with heart opening sacred cacao in a ceremonial circle, this supports the transition of energy out of our heads, into our body, allowing connection. When we dance it enriches our experience of euphoria.
Dj Lulu takes you on a journey with a tempo wave, building from chilled vibes to high energy.
Quality headsets immerse you into your own individual experience.
You are guided to move, release inhibitions and connect your body to the music with our facilitator, before you dance freely.
This is an incredible opportunity to be in this ancient forest, dancing barefoot, grounded, aligned l and alive. A truly magical event not to be missed.
Bring a packed lunch if you wish you socialise with everyone after the dance, we are so keen to create a warm, friendly and inclusive group of ecstatic dancers.🕉💜
Upcoming events:
Sunday 19 June
Sunday 10 July
Sunday 7 & 28 August
Sunday 25 September
Sunday 16 October
Essential information
Wendover Woods, Upper Icknield Way, Aston Clinton, Aylesbury, HP22 5NQ
Booking is essential

Ticket price - £19.99

Parking charges apply

Event organiser - Luisa Bradshaw White