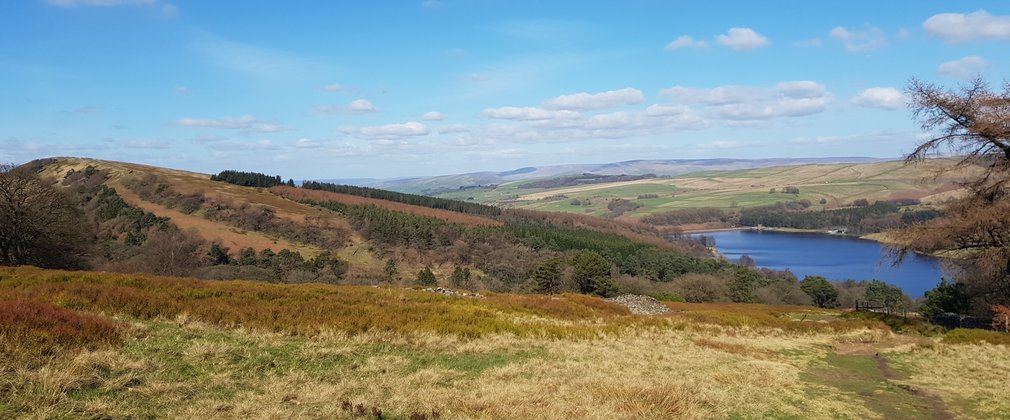 Walking at Goyt Valley
Walking is the perfect way to get some fresh air and explore some of the area's most beautiful landscapes.
Follow the waymarked woodland walk starting from Errwood car park. The walk takes you through the historic ruins of Errwood Hall, built by the Grimshawe family in around 1840. A series of information plaques on the route help to guide you. 
Its grounds still contain much of interest including dense pinewoods, rhododendron and azalea bushes, ruins of workers cottages and the family cemetery. There is also a shrine that is thought to have been erected on the instigation of the Spanish lady, Miss Dolores, who was a companion to Mrs Grimshawe.
There are a selection of other paths and trails around Goyt Valley that vary in length and starting point. 
Activity information
Goyt Valley, The Street, Buxton, SK17 6SX