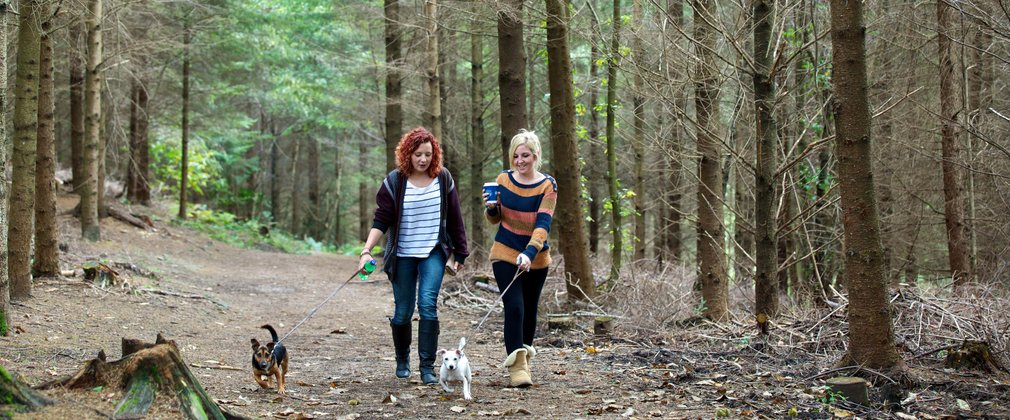 Red walk - woodland walk with a view
Spend an afternoon exploring the nooks and crannies of Ramscombe along the 2 mile Red Walk trail. Look out for majestic Douglas firs, which are some of the tallest trees in England. The tallest is just over 50 metres - higher than 11 double decker buses.    
You will also pass through some ancient oak woodlands, which look particularly spectacular in the Autumn.
You may spot some Red and Roe deer through the forest and may also hear the 'kronk' of ravens' overhead. Also keep your eyes peeled for the occasional flock of Cross Bills passing through the canopy overhead.
You will also be rewarded with some wonderful views across the forest. This is ideal for those who enjoy a gentle stroll and there are two resting places along the way.
Trail information
Great Wood, Adscombe Lane, Over Stowey, Bridgewater, TA5 1HN
Follow the red waymarkers.