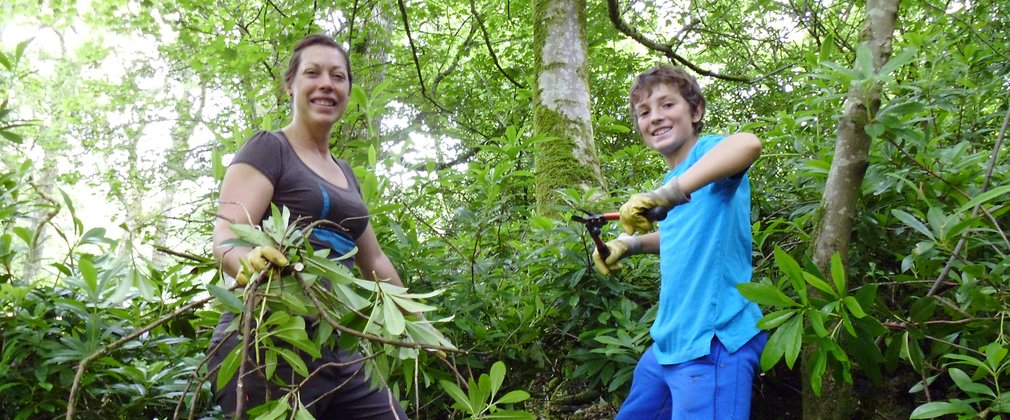 Volunteer with us
Make your forest a fantastic place…
Join your local team of volunteers to learn new skills, meet new people, make new friends and enhance your local forest for the benefit of nature and the community.
Practical Conservation Volunteer
An opportunity to join a dedicated and enthusiastic group of volunteers on regular work parties, maintaining and improving public access facilities at Grizedale and other Forestry Commission woodlands in South Cumbria.
Everything from dry stone walling to bridge building, tree cutting to trail construction. If you don't mind getting wet and muddy this is for you!
There are work parties going out twice a month, usually the 4th Tuesday and the 2nd Thursday of the month, you don't have to commit to every one, just come and get involved when you can.
For further information contact mark.birchall@forestryengland.uk
Contact us
To find out more please get in touch: