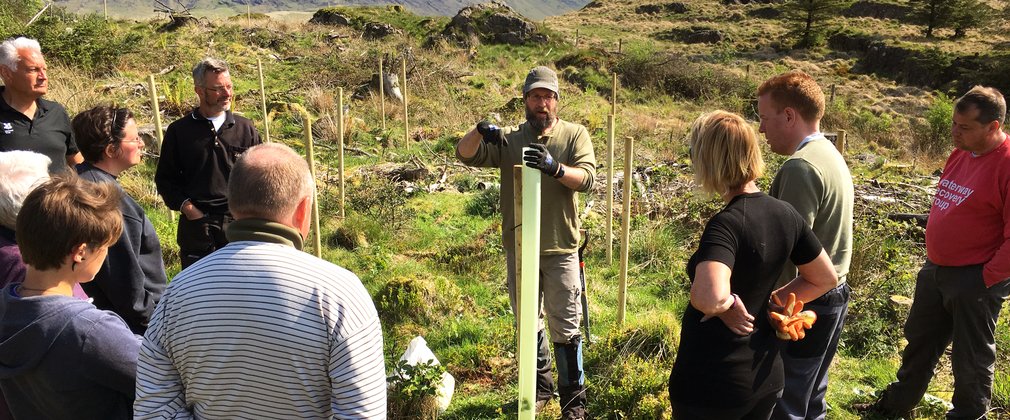 Volunteer with us
Restoring Hardknott Forest is an exciting project to restore one of the largest conifer plantations in the Lake District to native woodland.
Regular volunteer days are held every month, as well as other opportunities such as wildlife walks. All events are free to attend and are listed here. We also run regular residentials, staying in local accommodation within the beautiful Duddon Valley.
For more information on this exciting opportunity, please see the project website, or contact Project Officer J.H.Hodgson@leeds.ac.uk.