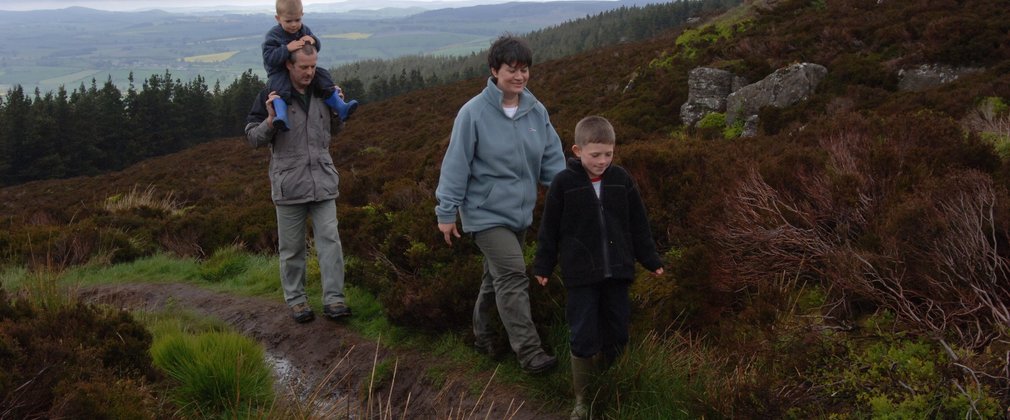 Explore Hepburn Wood on foot
Hepburn Wood offers a range of beautiful forest walks, stunning views and prehistoric features for you to discover.
A walk along the forest road is a pleasant stroll on the old carriage drive built when Hepburn was a private estate belonging to neighbouring Chillingham Park.
A longer walk up the side of Hepburn Crag is marked by two sharp climbs, but you will be rewarded with stunning views from the top of the lofty sandstone escarpments.
On the heather-clad natural vantage point of Hepburn Crag, the remains of a hill fort suggest people have inhabited this site for at least 4000 years. A second climb to the top of Ros Hill (National Trust) reveals a panorama containing seven Northumbrian castles.
Activity information
Hepburn Wood, Rothbury, Northumberland, NE66 4EG
Is this activity for you?
None of the paths and trails within the wood are waymarked and it is recommended that you take an OS Landranger or Explorer map with you to aid navigation.