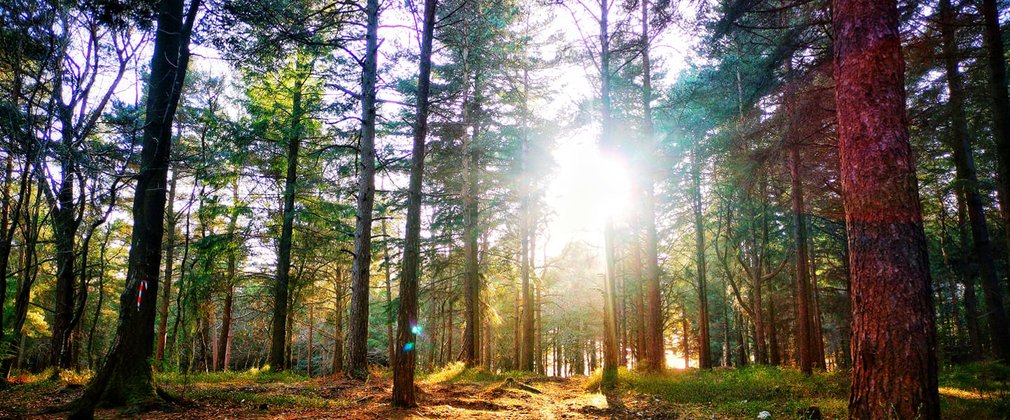 More info
Join qualified forest bathing guide Nicky from Sound and Ground for a forest bathing session at High Lodge.
Forest bathing is slow, mindful time 'immersing' yourself in the forest atmosphere for health and wellbeing, no swimsuit required!
With her experienced guidance you may see the forest with new eyes, even if you walk, cycle or run these trails regularly.
Through a series of meditative and sensory practices informed by science, Nicky will guide you on a journey of relaxation amongst the trees designed to enhance your wellbeing and health. Each session ends with tea and snacks in the forest and the opportunity to share and/or listen to the experiences of the group.
Here is what recent participants say about forest bathing at High Lodge
"A sensory and magical experience. For me the highlight was watching the birds feed and the sudden change in wind and the leaves falling in response. It could have not been better and my dog walks in future will be more reflective! "
"I find these sessions valuable, restorative and often moving. It's always interesting to hear others sharing their experience within the group and Nicky is very welcoming and reassuring."
Nicky is also a mediation guide and sound therapy practitioner. She offers indoor sound baths in our Oak Lodge building, as well as outdoor forest sound baths in the summer months. Other meditation sessions and seasonal celebrations are also planned for 2023.
Recent sound bath participants say:
"Set in beautiful surroundings with fairy lights, so warm and cosy. The sound bath was totally AMAZING so relaxing. The sounds from the instruments were like nothing I'd ever experienced. I urge anyone to try this."
"We loved the sound bath in the Oak Lodge, I had the best night's sleep I have had in ages that night. We cannot wait to come again, it's our happy place, thank you for the lovely space you create for us to enjoy."
Dates for 2023 include January 18th, February 22nd, March 22nd, April 14th and 26th, May 24th and June 21st. 
Essential Info
High Lodge, Thetford Forest, Brandon, IP27 0AF
Parking discount available


Advanced booking is required
There are toilet facilities