Nordic Walking at High Lodge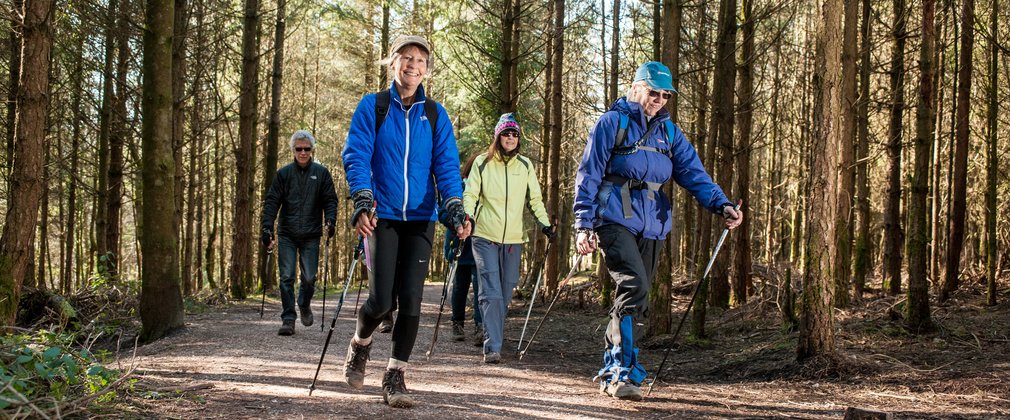 Nordic Walking at High Lodge
Nordic Walking is a great, low impact workout which burns 20-40% more calories than walking normally. By using specially designed poles you work all the major muscles in the body, without putting unnecessary strain on your joints. This makes it a fantastic way to stay active and burn more calories! 
Explorer WALX
Explorer WALXs provide a fantastic way to improve your fitness levels whilst maximising the health benefits of being in the great outdoors and enjoying the fabulous scenery along the trails at High Lodge. These 2 mile walks around the Forest are primarily on flat terrain, but can be muddy on occasions. Allow 1 hour for the walk.
Own poles are required for these WALXs. For enquiries, email pippa@walxiceni.co.uk.
Regular walks
Wednesday – 11am
Saturday – 11am
Power of the Poles
Do you enjoy walking and want to progress this further?  If you do, then come and learn how to turn walking into a total body exercise with poles. The Power of the Poles course will introduce you to Nordic Walking and explain how to use fitness walking poles to achieve the results you want.  It will be the start of your journey enjoying exercise, being outdoors, having fun and improving your fitness.
Regular walks
Wednesday – 9am
Saturday – 9am
Activity information
High Lodge, Thetford Forest, Brandon, IP27 0AF
For enquiries, email Pippa:
It is essential to book online in advance.
Power of the Poles - £15.
£1 from the point of entry to 45 minutes after the end of the scheduled session. Full parking charges will apply if you opt to remain onsite after the allotted timeframe.