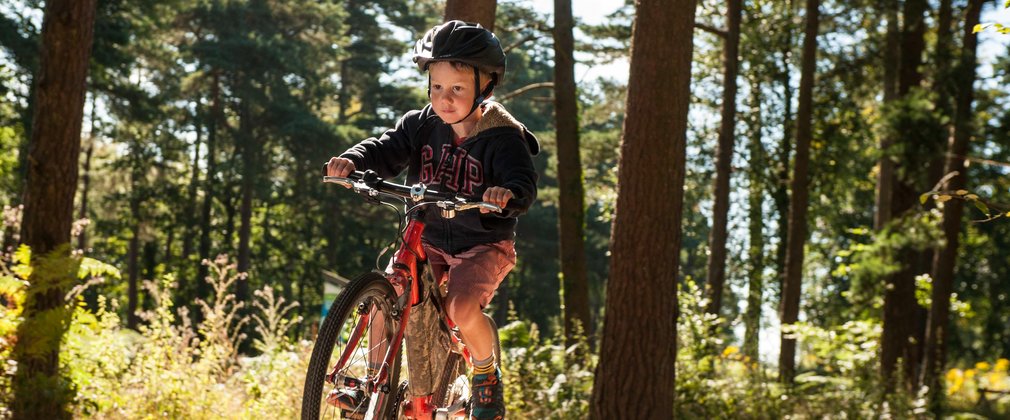 Child friendly pump track
This off-road mountain bike skills learning area is a closed loop of rolling features and tightly bermed corners.  As you gradually build your skills, speed and confidence you will be able to ride the loop without pedalling, gaining speed and momentum by 'pumping' the bumps and corners.
To find out about mountain bike hire, contact our on-site bike hire specialists, Bike Art, on 01842 810090 or visit their website.
Trail information
High Lodge, Thetford Forest, Brandon, IP27 0AF
Blue grade trails are suitable for intermediate cyclists or mountain bikers with basic off-road riding skills.