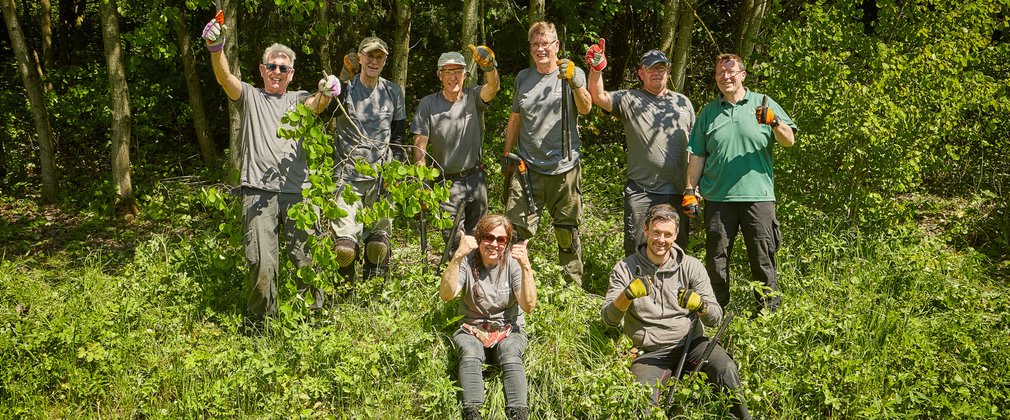 What can I do?
We have a range of opportunities to get involved including: 
Monday Group
This is a volunteer group for individuals with special needs who enjoy practical work such as digging holes for posts, moving woodchip and weeding.
Carers are required to supervise, but are also welcome to take part!
Active Forest Volunteer
Come and help out at Active Forest events at High Lodge.  We are looking for Sport Event Marshalls to help set up and monitor sections of the event route around the forest.  You will be vital in keeping participants safe, showing them where to go and cheering them on.
TIMBER
Thetford Improved Mountain Biking EnviRonment run regular build days to maintain, develop and improve the cycling trails within Thetford Forest.  See www.timbermtb.org for more information.