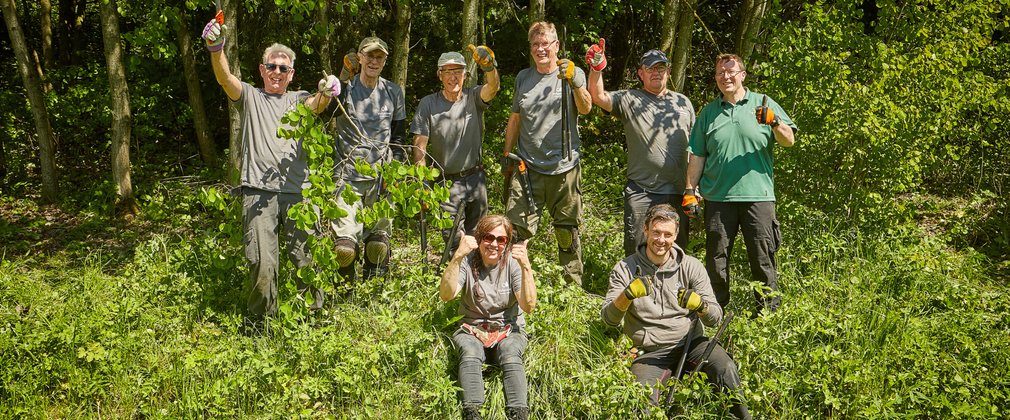 What can I do?
We have a range of opportunities to get involved including: 
Volunteer at Forest Live 
Volunteer dates: Thursday 18 June to Sunday 21 June
Love your forest and love music? Be a part of Forest Live and volunteer with us to help make this amazing music event happen.
Explore the volunteer roles available below and then complete an Expression of interest form to let us know which role you are interested in and what dates you can do. We will send you further details and a registration form to allow you to apply if you wish to proceed.
Volunteer Role: Walkway Steward 
When: 18, 19, 20 and 21 June 4pm to 11.30pm
What will you do:  Help direct and inform concert goers into and off the site and during the concert and to the taxi pick up.  Litter picking duty at end of concert if required.
Express your interest in Forest Live
Monday Group
This is a volunteer group for individuals with special needs who enjoy practical work such as digging holes for posts, moving woodchip and weeding.
Carers are required to supervise, but are also welcome to take part!
Active Forest Volunteer
Come and help out at Active Forest events at High Lodge.  We are looking for Sport Event Marshalls to help set up and monitor sections of the event route around the forest.  You will be vital in keeping participants safe, showing them where to go and cheering them on.
TIMBER
Thetford Improved Mountain Biking EnviRonment run regular build days to maintain, develop and improve the cycling trails within Thetford Forest.  See www.timbermtb.org for more information. 
Contact us
To find out more please get in touch: