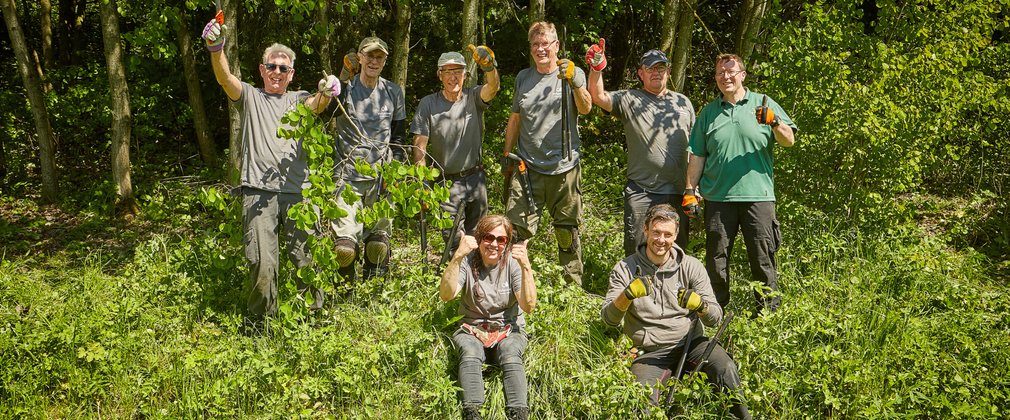 What can I do?
We have a range of opportunities to get involved including: 
Active Forest Volunteer
Come and help out at Active Forest events at High Lodge.  We are looking for Sport Event Marshalls to help set up and monitor sections of the event route around the forest.  You will be vital in keeping participants safe, showing them where to go and cheering them on.
Meet and Greet Volunteer
We are currently looking for volunteers to Meet and Greet our visitors at High Lodge with infectious enthusiasm about the forest and all the facilities we offer on site. The volunteers will actively promote the work the Friends of Thetford Forest carry out in the area and encourage support through Friends membership. Additionally, Meet and Greet volunteers will champion the High Lodge Discovery pass and all its benefits.  
Volunteer Trail Inspector
We have a number of waymarked walking trails around Thetford Forest and High Lodge which need regular inspections.  The Friends of Thetford Forest work with the Forestry Commission to help inspect these trails.  This is important to ensure the trails are well maintainted by reporting any problems to the Forestry Commission.  Trails range from two to five miles in length and you can choose a trail which is convenient to you to walk and check. 
TIMBER
Thetford Improved Mountain Biking EnviRonment run regular build days to maintain, develop and improve the cycling trails within Thetford Forest.  See www.timbermtb.org for more information.