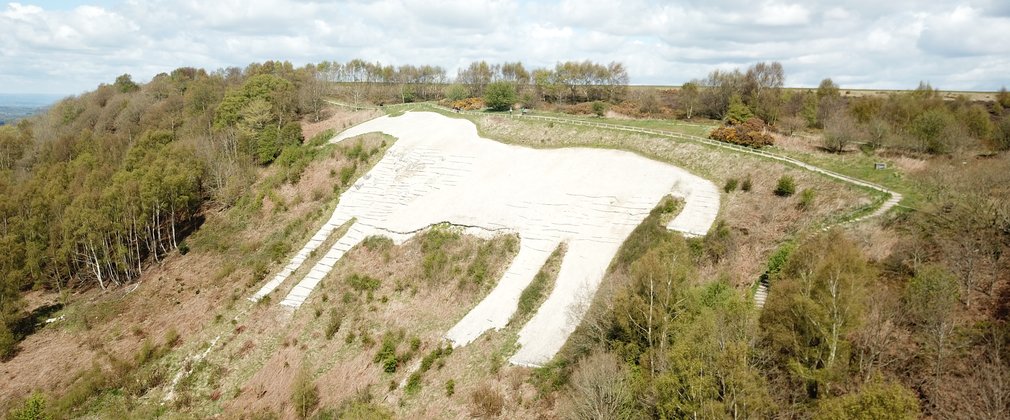 White Horse trail
From the white horse car park, after an initial climb up alongside the horse, you will be rewarded by fantastic views over the Vale of York on a clear day.
Kilburn White Horse is the most northerly turf-cut figure in Britain and one of the most famous landmarks in North Yorkshire. It's easily visible from the south, below Sutton Bank, and while it's difficult to get a sense of its scale from the path on the escarpment edge above, there are steps down the side which give a closer view.
The horse dates from 1857, when the outline of the horse was marked out by the Kilburn village schoolmaster and his pupils. The horse was then cut into the limestone underneath – to make it more visible today, chalk chippings are added at intervals and the horse is painted every couple of years to ensure it remains visible.
Trail information
Kilburn Forest, Low Town Bank Rd, Kilburn, Thirsk, YO61 4AN
Follow the red waymarkers. This is a route which has gradient changes so wear decent footwear.
Is this activity for you?
The White Horse trail is on a variety of soil and stoned surface with a steep climb and descent and steps. There are high cliffs and unprotected drops. Children and pets should be closely supervised at all times.