Yer Tiz trail at Leigh Woods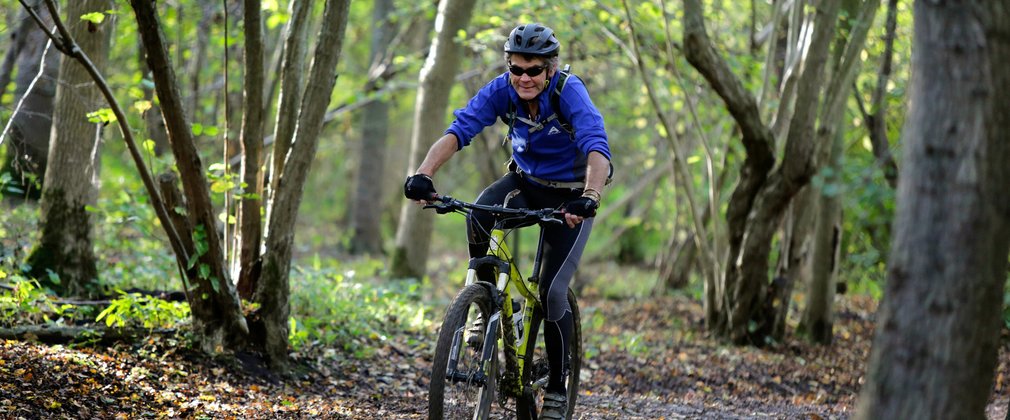 Yer Tiz trail
The trail features berms (banked corners), rollers (bumps) and drops and climbs, requiring a mountain bike, suitable for both families and more experienced riders.
The trail crosses walking paths at various points, with large stones marking these exits. Please ride cautiously across, respecting and giving way to other woodland users.  Expect to meet other people enjoying the woods, including walkers, dog walkers and children.
In places the trail splits for a short distance, giving an option of a more difficult challenge in the form of the 'difficult' Red grade Gert Lush Trail. Narrow and technical, it is only suitable for experienced off-road cyclists. A great 'taster' of a Red grade trail.
The Keener Skills Loop is graded 'moderate' Blue along its main route and includes features such as small drops, rock gardens and rollers to progress your riding ability. Along the loop you can divert onto more difficult features once you are confident.
Develop your riding by building up to riding new features once you are ready.
Yer Tiz
Leigh Woods, Abbots Leigh, Bristol, BS83QB
Please note that there are optional sections of red trail along this trail. Red grade trails are suitable for proficient mountain bikers with good off-roading skills.
Blue grade trails are suitable for intermediate cyclists or mountain bikers with basic off-road riding skills.