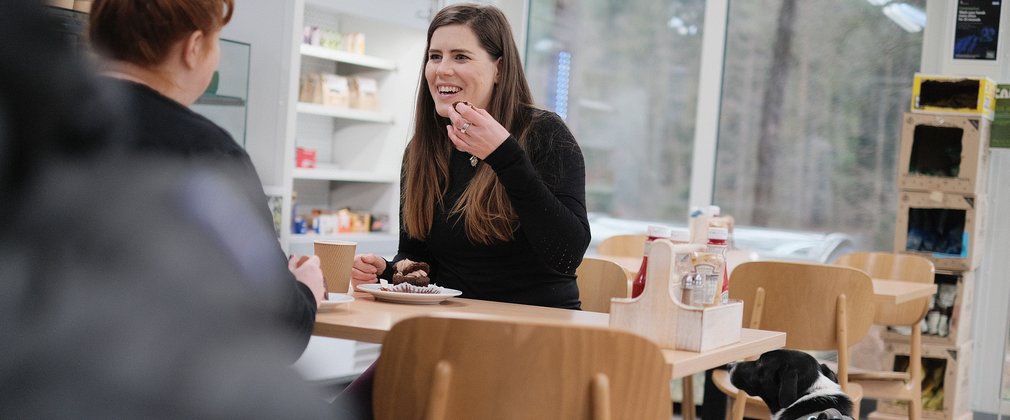 Body
Come and enjoy freshly prepared hot and cold food, drinks and snacks in a beautiful lakeside location with indoor and outdoor seating. Featuring locally sourced produce and home-made cakes, it's the perfect spot to meet friends or rest and recharge after a run, walk or forest adventure, and is dog-friendly too!
Delicious home-made cakes and treats
Fresh coffee roasted locally
Wide selection of hot and cold drinks
Sandwiches, soups, snacks and more
Kids meals and lunch deals
Vegetarian, vegan, dairy-free and gluten-free options
Toilets and baby changing facilities are located nearby, and the cafe has step-free access. Easy access from the nearby car park, and to Go Ape, Mallards Pike Lake, and the Family Cycle Trail.
Opening times and contact
The cafe is closed Mondays - Wednesdays during the winter. Open Thursdays and Fridays 10am - 4pm, and at weekends 9.30am - 4pm

Please note: Opening hours vary depending on the time of year.