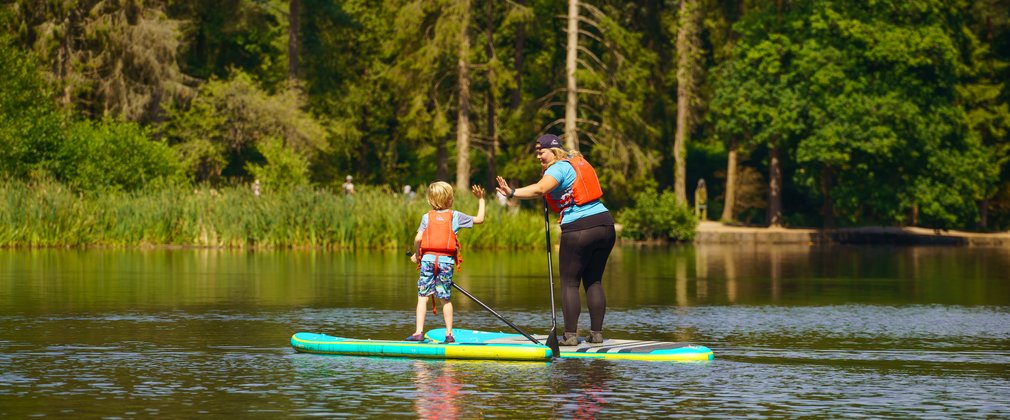 Watersports at Mallards Pike
Mallards Pike is the perfect place for an adventure on the water!
The lower lake can be booked by groups for canoeing, kayaking, paddle boarding or raft building activities. Pre-booking for this is essential, anybody entering the water must have permission from Forestry England.
Please note: Individual boaters and swimming are not permitted - please do not swim in the lake or bring your own paddleboard/kayak etc. Only watersports under the guidance of our agreed partners is allowed.
Activity information
Mallards Pike, Parkend, Gloucestershire, GL15 4HD
If you are a group that would like to use the lake please email centralpermissions.westengland@forestryengland.uk. Please contact us at least 12 weeks ahead of your planned date.