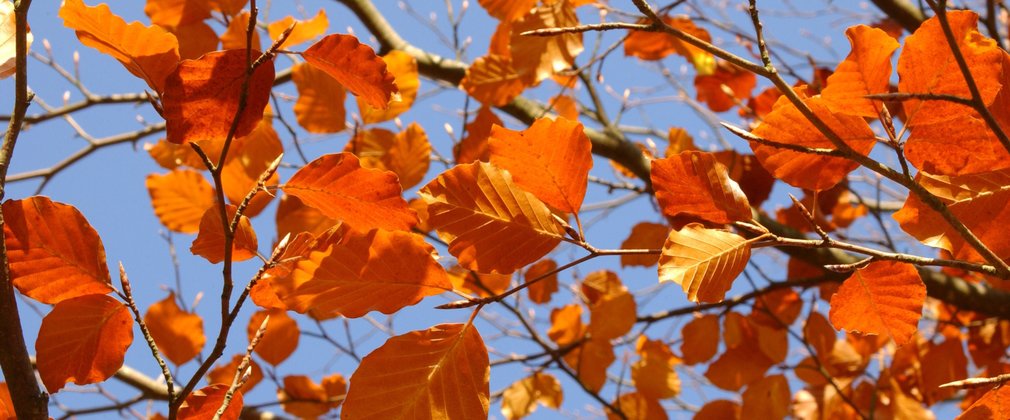 What you can find on this page:
1. Membership terms and conditions
2. Membership gift voucher terms and conditions
3. Member benefit terms and conditions
General guidance for Membership:
A Forestry England membership is specific to the forest or woods chosen during purchase. It refers to the whole pack and it's contents upon joining or renewing, including parking sticker (where this is necessary to access parking at the chosen forest), membership card and vouchers (where applicable).
Membership can only be used for one of your registered vehicles at any given time. At sites where there is automatic number plate recognition (ANPR), this will be managed automatically. At sites where a parking sticker is used for member parking, a single parking sticker is provided (for your chosen forest). The sticker must be transferred between registered vehicles. Once one of your vehicles is parked, any additional vehicles (including any registered ones) will be charged the normal parking tariff for that visit.
The membership card is used to access a range of benefits/discounts.
Temporary membership document is the letter we send to you by email (if purchased online or by phone), or is issued in person at the forest if your membership pack is still to be posted to you. This temporary membership document let's you enjoy visiting the forest straight away, while waiting for your full membership pack to arrive by post.
Our membership scheme used to be called Discovery Pass, but is now named Forestry England Membership. 
Membership terms and conditions:
1. Memberships will be valid for the advertised period, from date of issue.
2. Membership is only valid at the forest(s) named in the membership pack, on the temporary membership document, parking sticker and membership card.
3. Forestry England reserves the right to refuse applications.
4. Membership is for use with registered cars only and can only be used with one car at any one time (including those with parking stickers or temporary membership documents).
5. Parking stickers and temporary membership documents cannot be used with minibuses or vehicles carrying more than 7 people. Please ask site managers for details of any minibus arrangements.
6. Parking stickers and temporary membership documents must be displayed prominently and will not guarantee a parking space.
7. Where a member fails to display their parking sticker or temporary membership document upon a visit to the site, the member will be required to make the full payment for entering the site on that visit, without refund. For our forests using vehicle recognition, car registrations must be kept up to date prior to any visit.
8. The membership card cannot be used instead of the parking sticker or temporary membership document.
9. Membership cannot be used in connection with any business or commercial activity without specific permission given by Forestry England.
10. Forestry England reserves the right to close any site without prior notice and membership does not guarantee access.
11. Forestry England reserves the right to change or stop promotions/ discounts at any time.
12. The membership remains the property of Forestry England. Forestry England reserves the right to cancel it for any reason, in particular where membership has been abused.
13. Lost or stolen membership stickers and cards will not be replaced.
14. Free parking is only applicable during normal site opening times and access. Parking during special events and outside normal opening times may incur a parking fee. Parking must be within official parking areas. Membership does not permit overnight parking for any vehicle (including campervans).
15. Membership is non-refundable (including any partial/unused period).
16. Forestry England may vary or change these terms and conditions from time to time and up to date conditions will be available on the Forestry England website.
Membership Gift Voucher terms and conditions
1) The voucher can only be redeemed on-line via forestryengland.uk/membership or if you need assistance phone us on 03000 680400.
2) The voucher cannot be redeemed in-person at any forest site or via any on-site partners.
3) The voucher must be redeemed by the expiry date (within 90 days of the purchase date), but, the recipient of the voucher is able to choose when to start their membership, for instance if they are using this to renew and not ready to start straight away.
4) The voucher is only for the specified forest chosen and can only be redeemed against a membership for that forest. If the wrong forest membership gift voucher has been selected, then please contact us at membership@forestryengland.uk for help.
5) You, as the purchaser, are entitled to 14 days 'cooling-off' time from your date of purchase in case you change your mind, but this is only applicable if the voucher has not been redeemed.
6) The voucher can only be redeemed once, and not for buying any further vouchers.
7) Replacement e-voucher is available if lost, but not once the voucher has already been redeemed. Any request before the voucher is redeemed, must be by the gift voucher purchaser.
8) Vouchers are otherwise, non-refundable, not exchangeable, and no cash alternative available.
9) Standard membership terms and conditions will apply to the membership purchased, so these are also applicable as terms for the gift membership voucher. 
Member benefits terms and conditions
1. 15% off per person at Go Ape 
Excludes Saturdays, corporate events, gift vouchers and bank holidays. Valid until 31/12/22. Book online and quote the discount code supplied in your membership welcome pack. Participation and supervision ratios apply, please visit www.goape.co.uk for more information.
2. Save 10% with Forest Holidays
Sleep under the stars in a cosy cabin that feels like home. Choose from eleven idyllic locations and save 10% off the price of your cabin. 
Offer valid using the exclusive discount code, for bookings made until 31/12/2022 and used before the 31/12/2023. The offer cannot be used in conjunction with any other Forest Holidays offer and applies to one cabin only per visit. The offer must be applied at the time of booking. Your membership card must be shown on arrival at the Forest Holidays location. The Forestry England member must be the lead booker for the Forest Holiday in order to obtain the discount. Book via forestholidays.co.uk
3. Save £10 on your next Forestry England membership and support conservation projects with Ecotricity
Switch to Ecotricity as your energy provider, and you will receive a £10 discount on your next membership. Ecotricity will also offer a £25 donation per fuel switch (gas or electricity - max £50 per household) to fund Forestry England conservation projects. Further terms and Conditions apply.
4. 15% off at Cotswold Outdoor, Runners Need, and Snow and Rock
Terms and conditions applied: Not to be used in conjunction with any other offers or discounts. 10% discount only on bikes. Selected lines are exempt. For personal purchases only. Not to be shared with third parties or used against business purchases. Offer expires 31.12.22. Online purchases can be made using the code supplied in your membership welcome pack.
Members must sign up to Outdoor & Cycle Concepts 'Explore More' benefits scheme to obtain the discount and other benefits. It's completely free of charge. The discount is valid across all three brands. You can register in-store or on their websites. Marketing consent is not compulsory.
5. 15% off your next purchase at Muddy Puddles
15% off your next purchase at Muddy Puddles. Muddy Puddles offer a wide range of waterproof outdoor clothing for kids, which as a Forestry England member you can get an exclusive 15% off!  Valid until 31/12/22. Valid on new purchases only, previous purchases are not eligible. One use per customer. This offer is not valid in conjunction with any other offers or sale. All orders are subject to acceptance. View full Muddy Puddles terms at muddypuddles.com/terms-and-conditions/
6. 10% off Paramo clothing 
Quote the code FOB2011 when you buy online or if buying direct from Paramo's London store or Wadhurst showroom. www.paramo.co.uk/
7. 15% off Red Equipment
15% off at Red Equipment. Offer excludes inflatable paddle boards and paddles. Offer valid until 31/12/2022. No minimum spend required. This cannot be used with any other discount or offer and is only available to be redeemed online at red-equipment.co.uk. Discount is exclusive to Forestry England members only.
8. Conditions and exclusions on local Membership benefits apply
For more details, please see your local forest Membership page.
Important information
Any Memberships, including temporary Membership documents that have been tampered with or counterfeited will be confiscated and details reported to the police.
If you are concerned about your Membership, please contact us.
If you have any other queries, then check our Membership Frequently Asked Questions or contact us.