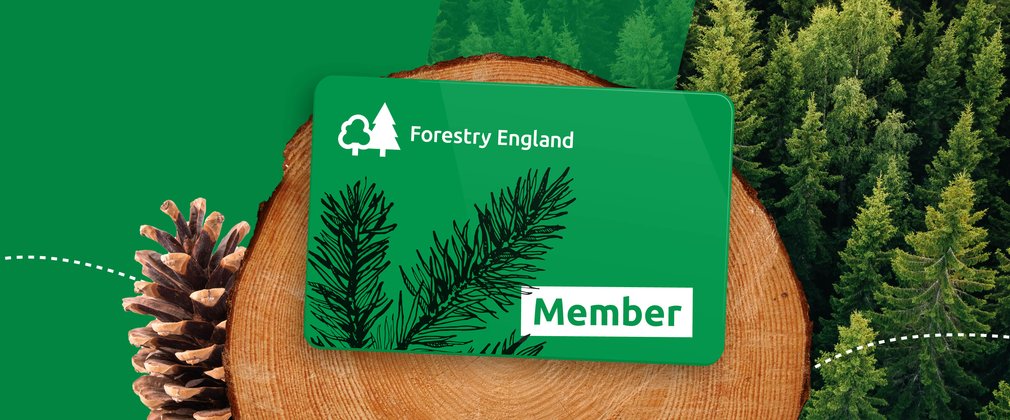 A perfect present that lasts all year
Forget giving 'stuff' and give the joy of making forest memories instead. Our Memberships provide a full year of outdoor adventures for the whole family to enjoy. Or, if you're searching for an ideal gift for someone special, a Membership will give them time out to enjoy their favourite forest activities.
Put happiness at the heart of your gift with a Forestry England Membership. Research shows spending time in nature, especially woodlands, improves our health and wellbeing. So, whether it's the experience of a tranquil forest walk to escape life's pressures, or having fun-packed days out together, a Membership gives them freedom and benefits throughout every season.
More than just free parking (though it includes that too), our Membership helps create lifelong memories with loved ones.
Add an additional warm glow to your gift…
By gifting a Membership you're also helping the nation's forests to thrive. It's a gift that gives back, with the Membership you choose contributing directly to the care of that chosen forest. Our staff and volunteers are using your support to care for more land and trees than any other organisation in England.
So how does gift membership work?
Select the Membership gift voucher that is specific to their chosen forest (prices vary to match the relevant Membership).

The voucher is then sent to you by email (as an e-voucher) for you to forward the gift as you choose.

The gift recipient uses the voucher to buy their Membership. The voucher is valid for one annual Membership to the specified forest. Vouchers must be used within 90 days of purchase, but they can delay the start date of their Membership to a date of their choosing if they wish.
Not only do they get to enjoy all the benefits of their chosen Membership, but they'll know it's also helping us to care for the forest they love.
Know which Membership you'd like to gift already?
Head straight to our list of vouchers (not fully alphabetised, so check the full list).
Find out more about our Memberships
At Forestry England we have unique Memberships to different forests. Explore our Memberships by region and once you've found the one you'd like to gift, you can purchase the e-voucher from that page.
Search for a Membership to gift by region
Our Memberships are available across the country, from Kielder Forest and Water Park on the Scottish border, to Cardinham Woods in Cornwall. Browse through the Memberships by geographical area to find your perfect gift.
Memberships to gift in the north (inc. Manchester, Liverpool, York, Durham)
Memberships to gift in the Midlands (inc. Birmingham, Chester, Loughborough, Peterborough)
Memberships to gift in the east of England (inc. Ipswich, Cambridge, Milton Keynes, Oxford)
Memberships to gift in the south west (inc. Cornwall, Bristol, Gloucester)
Memberships to gift in the south east and London (inc. Dartford, Portsmouth, Basingstoke, Tunbridge Wells)