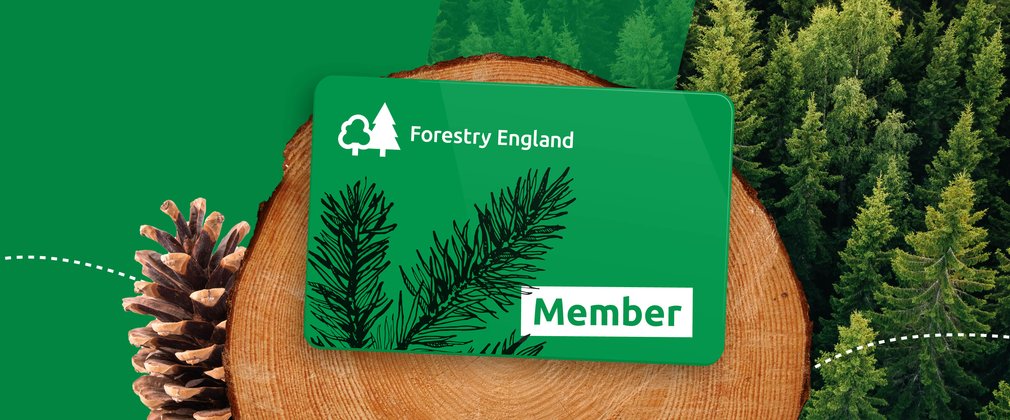 A perfect present that lasts all year
It's a difficult time for everyone, so put happiness at the heart of your gift with a Forestry England Membership. Research shows spending time in nature, especially woodlands, improves our health and wellbeing.
More than just free parking (it includes that too) our Membership helps build lifelong memories with loved ones, while helping the nation's forests to thrive. While you're skipping through bluebells in spring, strolling along streams in midsummer, stomping in colourful autumn leaf piles or splashing through puddles as you choose your Christmas tree, our staff and volunteers are using your support to care for more land and trees than any other organisation in England.
So how does it work?
Select the Membership gift voucher that is specific to your chosen forest (prices vary to match the relevant Membership). The voucher is then sent to you via email (as an e-voucher) for you to forward on as you choose. The gift recipient can then redeem the voucher when they're ready. The voucher is redeemable for 90 days after purchase, but the start date of the Membership can be delayed until later if they wish. Not only do they get to enjoy all the benefits, but by giving the gift of Membership, they'll know it's also helping us to care for the forest they love.
Know which Membership you'd like to gift already?
Head straight to our list of vouchers, and choose the Membership you'd like to gift.
Find out more about our Memberships
At Forestry England we have unique Memberships to different forests. Explore our Memberships by region and once you've found the one you'd like to gift, you can purchase the e-voucher from that page.
Search for a Membership to gift by region
Our Memberships are available across the country, from Kielder Forest and Water Park on the Scottish border, to Cardinham Woods in Cornwall. Browse through the Memberships by geographical area to find your perfect gift.
Memberships to gift in the north (inc. Manchester, Liverpool, York, Durham)
Memberships to gift in the Midlands (inc. Birmingham, Chester, Loughborough, Peterborough)
Memberships to gift in the east of England (inc. Ipswich, Cambridge, Milton Keynes, Oxford)
Memberships to gift in the south west (inc. Cornwall, Bristol, Gloucester)
Memberships to gift in the south east and London (inc. Dartford, Portsmouth, Basingstoke, Tunbridge Wells)