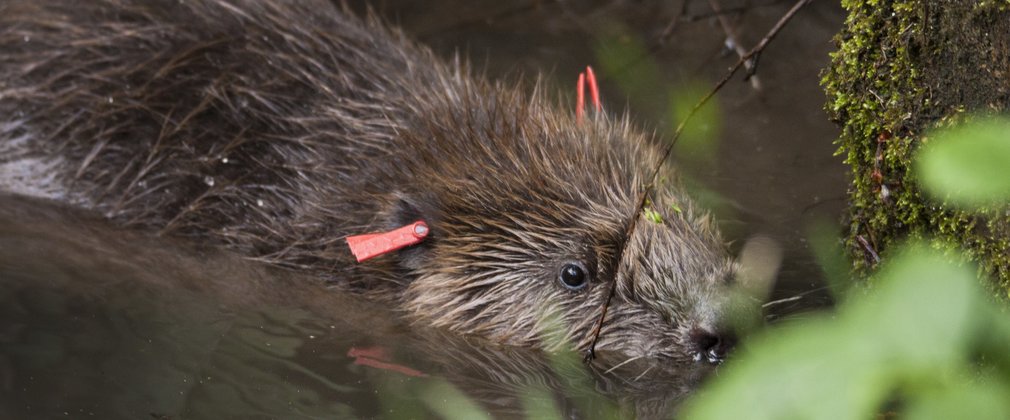 Forestry England is pleased to announce two new additions to our beaver family in Greathough Brook.  
The baby kits were born in April and appear to be healthy and happy. Kits stay in their underground lodge for one to two months after being born, and so our team had to wait patiently to see if a new family would emerge this summer. 
These are the first kits to be born in the Forest of Dean as part of the Greathough Brook project, and follows the introduction of a new female by the Beaver Trust last October. 
The female was introduced following the sad passing of the previous female last summer. Since their first meeting, she and our male have been busy working together, making new dams, maintaining the existing ones, improving their lodge, felling trees and grooming each other.  
Kate Wollen, Assistant Ecologist for Forestry England said,  
We are delighted with this news. July will mark five years since the Greathough Brook beaver project began, and what better way to celebrate than with the birth of two baby kits.  

We are also celebrating as this year we have been given a five-year licence to continue the project.  We will be monitoring to ensure the beavers and their new kits remain healthy, and we are excited to see the increased, positive environmental impact that the larger family will have.
Beavers tend to pair for life and have one litter a year, typically of one to four kits.  Find out more about the Greathough Brook beavers.  
Forestry England has a second beaver project in Cropton Forest, North Yorkshire that has successfully bred each year since their release in 2019. Returning lost species to the nation's forests and restoring natural processes is priority for Forestry England.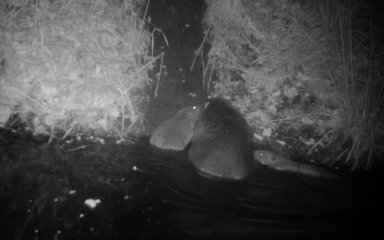 Notes to Editor 
Forestry England manages and cares for the nation's 1,500 woods and forests, with over 363 million visits per year. As England's largest land manager, we shape landscapes and enhance forests for people to enjoy, wildlife to flourish and businesses to grow. We are continuing the work we have already started to make the nation's forests resilient to climate change and by 2026 we will:    
create at least 6,000 more hectares where we integrate wilding activities in our productive forests.

  

increase the diversity of visitors to the nation's forests and have one million hours of high-quality volunteer time given to the nation's forests

  

plant at least 2,000 hectares of new, high quality, predominantly broadleaf woodlands

  
Forestry England is an agency of the Forestry Commission.