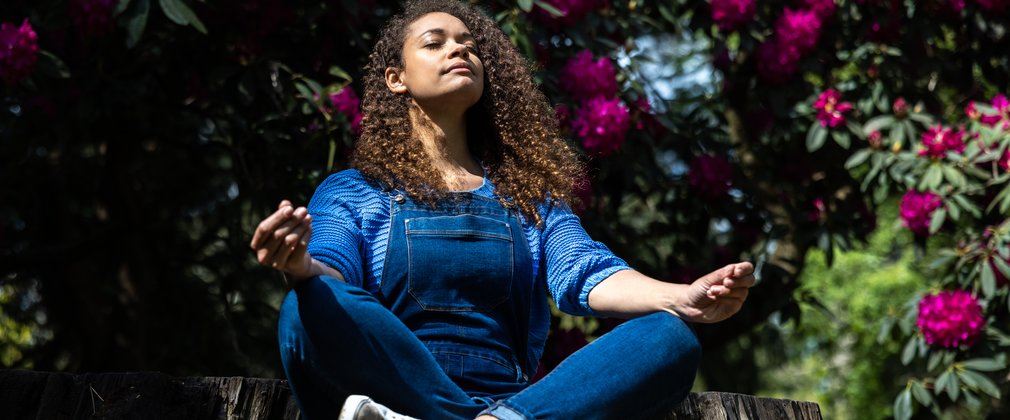 Female-friendly forests win women over!
New report uncovers the astonishing success of Forestry England's Active Forests Programme: over 4.66 million active visits, empowering women to lead the way
A new report by Forest Research revealed that Active Forests programme involved over 4.66 million visits to the forest of which 57% were visits by women. The research identified that women thought Forestry England provided non-judgemental spaces where they could feel more comfortable exercising.
Physical inactivity is the 4th leading risk factor for our health, and reports show that 39% of people living in England are not active enough. Amongst the least active are women, disabled people, over 55's, lower socio-economic groups and people from ethnic minority backgrounds. By developing infrastructure such as new running trails, and introducing family friendly activities such as Gruffalo orienteering, Forestry England has seen a 49% increase in activity from the least active members of society, especially women.
The quality adjusted life year (QALY) cost benefit of physical activity from Forestry England's and Sport England's physical activity programme were estimated at £3 million in 2022, highlighting the success of this long-term partnership in supporting the nation's health.*
Rachel Tallon, Forestry England's Active Forests programme manager explained:
"Reaching across all of society and breaking down barriers to get people moving is a key commitment for Forestry England and funding from Sport England has allowed us to keep developing our programme that supports physical activity for everyone at 18 forests across England."

"It is fantastic to see that the programme has engaged so well with women as we have put a lot of time and thought into developing new trails and activities that are attractive to them."

"Our Gruffalo orienteering is a great example of how women can get active whilst juggling parenting demands. Together as a family, they can enjoy a day out in the forest whilst getting active and learning useful skills."
Being physically active in nature was the main motivation for people to get involved in forest activities (90%) and results show that people identified fun and enjoyment, mental wellbeing, feelings of escape and freedom, physical wellbeing and being closer to nature as the top benefits from participating.
A Nordic walker said:
"I am not tempted to go back to the gym, I have tried it and I just don't like it, I find it very intimidating. I am really feeling the benefits, I feel like I am using my arms, my legs and my core. It's so nice to be outside in the fresh air."
Following the success of the pilot, and phase two of the programme, Forestry England will continue evolving their recreation offer to people, reaching out to new audiences to welcome new visitors to the nation's forests so that they reflect the richness and diversity of the communities they serve.
Hayley Skipper, Forestry England's Director added:
"Our forests inspired a total of 4.66 million sporting visits during the last five years which is a huge success. We want to continue to make it an easy choice for visitors to adopt and maintain an active habit for life. Fun, inclusion, inspiration and accessibility will be at the heart of all the activities we offer."
The programme has been made possible for the past eight years by people who play the National Lottery and Sport England has committed to support the project for the next five years.
Trudie Elsie, Sport England's Strategic Lead said:
"Since its launch in 2014, it has been great to see Active Forests creating a welcoming environment for people to participate in physical activity in the forest, having a positive impact on health and wellbeing. Sport England look forward to supporting a wider, more diverse audience to access these physical activity opportunities in the forest throughout the next phase."
Dr Liz O'Brien at Forest Research concluded:
"We carried out a mixed methodology evaluation of the programme which provides robust evidence of the key impacts of the programme on participants. Our research highlights that the attractive forest sites, the range of activity opportunities, good infrastructure and enthusiastic staff and activity leaders were particularly important in enabling people to sustain or increase their physical activity levels"
Heading to the forest can also be good for your wallet as well as your health. One year's Forestry England national membership lets visitors enjoy the nation's forests as much as they like for the equivalent of a three month gym membership. Benefits include free car parking at many of the forests with great facilities for a wonderful active experience, including walking, cycling, running and horse riding trails.
With lots of activities to choose from, it's easy to see why the nation's forests are a great destination to improve your fitness and wellbeing.
*based on an adaption of Moseley et al. 2018 method, awaiting peer review? Ref: Moseley, D., Connolly, T., Sing, L. and Watts, K., 2018. Developing an indicator for the physical health benefits of recreation in woodlands. Ecosystem Services, 31, pp.420-432.
Notes to Editor
Images are available here (insert link if available). Please credit Forestry England/Crown copyright.

Forestry England manages and cares for the nation's 1,500 woods and forests, with over 363 million visits per year. As England's largest land manager, we shape landscapes and enhance forests for people to enjoy, wildlife to flourish and businesses to grow. We are continuing the work we have already started to make the nation's forests resilient to climate change and by 2026 we will:   
create at least 6,000 more hectares where we integrate wilding activities in our productive forests. 

increase the diversity of visitors to the nation's forests and have one million hours of high-quality volunteer time given to the nation's forests 

plant at least 2,000 hectares of new, high quality, predominantly broadleaf woodlands 
3. Forest Research is Great Britain's principal organisation for forestry and tree-related research and is internationally renowned for the provision of evidence and scientific services in support of sustainable forestry. www.forestresearch.gov.uk @Forest_Research
4. Active Forests Reports and Publications
5. Active Forests Programme Evaluation: Phase 2 - Forest Research
References:
For more information visit forestryengland.uk. Forestry England is an agency of the Forestry Commission.
Media contact:
media@forestryengland.uk​​​​​​​