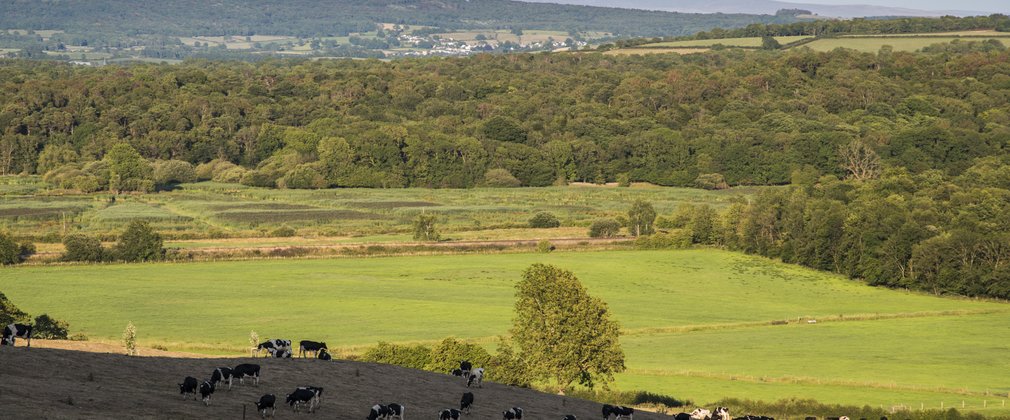 Forestry England launches new woodland creation scheme for landowners
A new woodland creation scheme from Forestry England, which offers rent to landowners including public bodies, environmental NGOs and farmers, in return for a long-term lease, is launching this week.
The Forestry England Woodland Partnership is a chance to diversify landholding and farming businesses. It requires limited financial investment, no forestry expertise and guarantees regular payments. As part of the Nature for Climate Fund to support the government's tree planting commitment, the scheme aims to create significant new areas of high-quality, biodiverse woodlands across England.
Forestry England is looking for applications from a wide range of landowners able to offer a minimum of 50 hectares for a long-term lease of between 60 and 120 years. Once a lease partnership is agreed, Forestry England will design, plant and manage every site as part of the nation's forests including any local consultations or engagement. This means landowners will see thriving woodland established on their land without the need for capital investment or their own forestry expertise and will receive an annual rental payment for the duration of the lease.
Each new woodland created will allow public access, bringing health and wellbeing opportunities to local people. Once established, the woodlands will bring benefits to the wider landscape by providing thriving wildlife habitats to boost biodiversity, improve air quality and help mitigate soil erosion and flooding.
Sitting alongside existing grants and incentives available for woodland creation, the new scheme is open for applications from now until 1 June 2021. To be suitable for a lease partnership sites will need to meet several criteria, including being accessible to both Forestry England vehicles and the public once the woodland is established. 
Forestry England believes in the 'right tree in the right place' and some sites won't be suitable for woodland creation. Landowners will have a chance to discuss this when they apply and Forestry England will make detailed assessments before developing full proposals for new woodlands, which will all meet the UK Forestry Standard.
Forestry Minister Lord Goldsmith said:
"This scheme could be the perfect fit for landowners, local authorities, farmers and land managers looking to help tackle the climate and nature crises now upon us, and I urge anyone thinking about creating woodlands to apply.

"As part of our ambitious tree planting commitments and commitment to increase access to nature, we need to see thriving biodiverse woodlands established. This  scheme will not only contribute towards climate mitigation, but also provide a huge range of other benefits for the environment, nature and people."
Mike Seddon, Forestry England Chief Executive, explained:
"This is a new and exciting approach for Forestry England. It's a scheme for anyone who has land which could support a large area of woodland. We are keen to expand the nation's forests and all the benefits they bring for people, wildlife and nature recovery through long-term partnerships with landowners. I believe we have created a great offer that complements other ways to create woodland."
Detailed information on the Forestry England Woodland Partnership and how to apply is on Forestry England's website forestryengland.uk/woodland-creation
Notes to Editor
Forestry England manages and cares for the nation's 1,500 woods and forests, with over 235 million visits per year. As England's largest land manager, we shape landscapes and are enhancing forests for people to enjoy, wildlife to flourish and businesses to grow. For more information visit forestryengland.uk. Forestry England is an agency of the Forestry Commission.
 

This is part of a series of Nature for Climate Fund announcements this spring, leading up to the publication of the government's action plan on trees, woodland and forestry to support an increase in tree planting across the UK to 30,000 hectares per year by 2025. The government is committed to protecting and restoring our natural environment. In recent months, the government has announced £12.1 million of investment for tree planting in Community Forests across the country, as well as a new £3.9 million pot to support innovative planting schemes in towns and cities and near rivers to reduce flood risk. #Togetherforourplanet  #Plantmoretrees #Createmorewoodlands.




 
Media Contact:
Naomi Fuller
e: naomi.fuller@forestryengland.co.uk 
m: 07825 255618