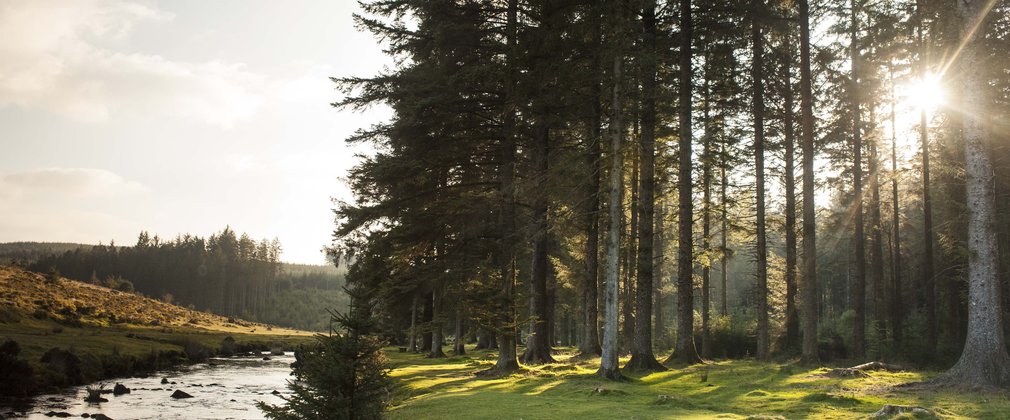 Forestry England seeks business partnerships to create future forests
In the lead up to COP26, as climate change and the alarming decline in biodiversity come into sharp focus, the country's largest land manager Forestry England has launched a new partnership programme for businesses. They are inviting companies to demonstrate their own sustainability values, by joining the Future Forests Collective to help plant more trees, protect our precious wildlife and improve people's wellbeing and connection to nature.
Partnering with Forestry England through the Future Forests Collective offers businesses a national platform to make a tangible difference in the urgent fight against climate change and the rapid decline in biodiversity, whilst also helping improve people's mental and physical health. The Future Forests Collective offers rich potential to bring these ambitions to life, helping to celebrate businesses' environmental values with their customers, clients, stakeholders and staff, while meeting commercial targets.
The Future Forests Collective comes at a time of major national focus on tree planting, woodland creation and nature recovery, with the government recently setting targets to treble tree planting rates in England by 2024. Forestry England's aim is to plant at least 2,000 hectares of new woodland (roughly equivalent to four million trees) in England over the next five years.
Meera Hindocha, Forestry England Head of Partnerships, said:
"The importance of creating new woodlands in tackling the twin crises of climate emergency and biodiversity loss has been high on the news agenda in recent months. Trees are one of our most important tools in addressing the climate crisis, providing benefits including capturing carbon, alleviating flooding and cooling our urban environments. And after a year of lockdown restrictions during the pandemic and a record number of visits to the nation's forests, we know just how important they have been in people's lives, providing them with inspiring places to play, seek adventure or find escape.

"The launch of the Future Forests Collective is timely, and we're looking forward to building relationships with like-minded businesses who share our goals and want to join us in leading the way through a green economic recovery."
Forestry England are looking for new members for the Future Forests Collective to begin tree planting and wildlife conservation projects from autumn 2021 onwards. The partnerships are scalable and adaptable, to accommodate a range of budgets and business objectives.
Forestry England cares for the nation's 1,500 woods and forests, which offer people a chance to explore, seek adventure and improve their wellbeing, and last year recorded the highest ever number of visits with 296 million visits taking place by people of all ages. This number represents an increase of 35% compared to the previous year, showing the vital place the nation's forests play in people's lives. In addition to welcoming visitors, this land is managed as valuable habitat for wildlife and for a sustainable source of wood, with Forestry England supplying half of all homegrown timber in England.
To find out more and discuss becoming a Future Forests Collective partner, contact corporate.partnerships@forestryengland.uk
Notes to Editor
Forestry England manages and cares for the nation's 1,500 woods and forests, with over 296 million visits per year. As England's largest land manager, we shape landscapes and are enhancing forests for people to enjoy, wildlife to flourish and businesses to grow. For more information visit forestryengland.uk. Forestry England is an agency of the Forestry Commission.
Media Contact
Naomi Fuller, e: naomi.fuller@forestryengland.uk t: 07825 255618