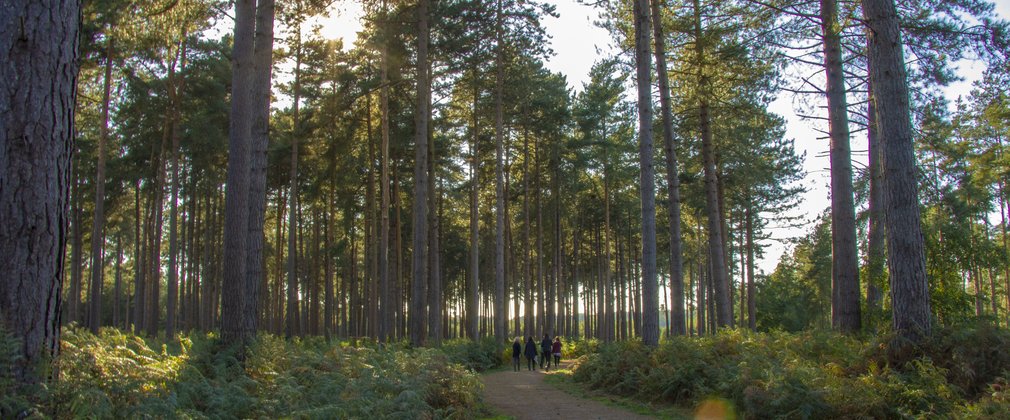 Forestry England seeks business partnerships to help shape future forests with technology and innovation
Amid the current drive to find more innovative and cost-effective solutions to the rapidly escalating effects of climate change and alarming decline in biodiversity, Forestry England are calling on businesses to invest in game-changing technology to help shape the forests of our future.
Forestry England's partnership programme, the Future Forests Collective, offers businesses the opportunity to support an impactful range of projects across their portfolio. As well as supporting tree planting initiatives, partners can invest in the gathering and analysis of environmental DNA (eDNA) samples to bring a new level of scientific rigour and understanding to the way land managers approach, measure and report on biodiversity.
As the country's largest land manager, Forestry England are uniquely positioned to partner with businesses who want to make a tangible difference in the urgent fight to protect nature whilst also helping improve people's mental and physical wellbeing.
By investing in the Future Forests Collective, businesses will be able to bring these ambitions to life, celebrating their environmental action with customers, clients and stakeholders whilst improving staff wellbeing and meeting commercial targets.
Meera Hindocha, Forestry England Head of Partnerships, said:
"For the first time, businesses can work with Forestry England on advancing our understanding of our biodiversity and forest ecosystems by investing in eDNA technology. By using science and technology to bring innovative solutions to the problems we face, Forestry England and their partners will play a pivotal role in restoring nature for this generation and the next.

In addition, we know that trees are one of our most important tools in addressing the climate crisis, providing benefits including capturing carbon, alleviating flooding and cooling our urban environments. Businesses can become part of the solution by helping us to protect and expand our woodlands.

"This is a rare opportunity to create landscape-scale change and we're looking forward to building relationships with like-minded businesses who share our ambition."
Businesses can also choose to invest in staff wellbeing through Forestry England's employee volunteer days and create a programme of client entertainment or customer incentives through the live music series, Forest Live, winter lights trails and outdoor cinema events programme.
Forestry England are looking for new members for the Future Forests Collective to begin tree planting and wildlife conservation projects from winter 2022/ 2023 onwards. The partnerships are scalable and adaptable, to accommodate a range of budgets and business objectives.
Forestry England cares for the nation's 1,500 woods and forests, which offer people a chance to explore, seek adventure and improve their wellbeing, and last year recorded the highest ever number of visits with 296 million visits taking place by people of all ages. This number represents an increase of 35% compared to the previous year, showing the vital place the nation's forests play in people's lives. In addition to welcoming visitors, this land is managed as valuable habitat for wildlife and for a sustainable source of wood, with Forestry England supplying half of all homegrown timber in England.
To find out more and discuss becoming a Future Forests Collective partner, contact corporate.partnerships@forestryengland.uk
Notes to Editor
Images available here: Please credit Forestry England/ Crown Copyright
Forestry England manages and cares for the nation's 1,500 woods and forests, with over 296 million visits per year. As England's largest land manager, we shape landscapes and are enhancing forests for people to enjoy, wildlife to flourish and businesses to grow. For more information visit forestryengland.uk. Forestry England is an agency of the Forestry Commission.
Media Contact
Rebecca Ulewicz media.@forestryengland.uk mobile: 07771 971813