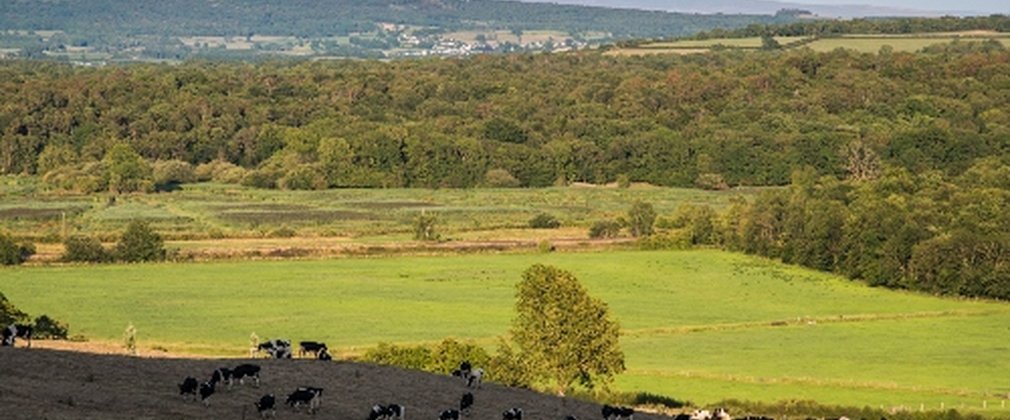 Forestry England woodland creation scheme moves to year-round applications
The Forestry England Woodland Partnership, which offers long-term rental income to farmers, landowners and public bodies in return for a minimum 50-hectare lease, is moving to a year-round scheme with applications now welcome at any time. Initially launched in March 2021 with a three-month application window, the partnership offer has attracted a high number of applicants interested in the chance to diversify their farming or landowning businesses and receive guaranteed, regular payments by leasing areas of land for Forestry England to create and manage new woodland.
Forestry England is encouraging anyone interested in the partnership scheme to apply at a time that suits them and will regularly assess applications throughout the year. As part of the Nature for Climate Fund to support the government's tree planting commitment, the Forestry England Woodland Partnership aims to create at least 2,000 hectares of predominantly broadleaf woodland over the next five years.
The re-opening of the scheme coincides with an announcement from York City Council last week that Forestry England would be their preferred delivery partner for a new 194-acre York Community Woodland potentially leased for 120 years. Forestry England is currently assessing several other sites from the first applications, looking at their suitability for woodland creation and the natural capital impact each new woodland will create, including supporting wildlife habitats and improving air quality and soil health. All the new woodlands will have public access to offer health and wellbeing benefits for local communities.
The scheme sits alongside other grants and incentives available for woodland creation, including the England Woodland Creation Offer, the Woods into Management Forestry Innovation Funds and the Local Authority Treescapes Fund. Further information on the Forestry England Woodland Partnership and how to apply is on Forestry England's website forestryengland.uk/woodland-creation.
Notes to Editor
Forestry England manages and cares for the nation's 1,500 woods and forests, with over 296 million visits per year. As England's largest land manager, we shape landscapes and are enhancing forests for people to enjoy, wildlife to flourish and businesses to grow. For more information visit forestryengland.uk. Forestry England is an agency of the Forestry Commission.
 

The Forestry England Woodland Partnership is aimed at farmers, landowners and public bodies including local authorities able to offer a minimum of 50 hectares for a long-term lease of between 60 and 120 years. Once a lease partnership is agreed, Forestry England will design, plant and manage every site as part of the nation's forests including any local consultations or engagement. This means landowners will see thriving woodland established on their land without the need for capital investment or their own forestry expertise and will receive an annual rental payment for the duration of the lease.


 

The Forestry England Woodland Partnership is funded by the Government's Nature for Climate Fund. The Government has committed to increasing tree planting rates across the UK to 30,000 hectares per year by the end of this parliament. They have committed to spending over £500 million of the £640 million Nature for Climate Fund on trees and woodlands in England between 2020 and 2025 to support this ambition.
Media Contact
Naomi Fuller e: naomi.fuller@forestryengland.co.uk m: 07825 255618