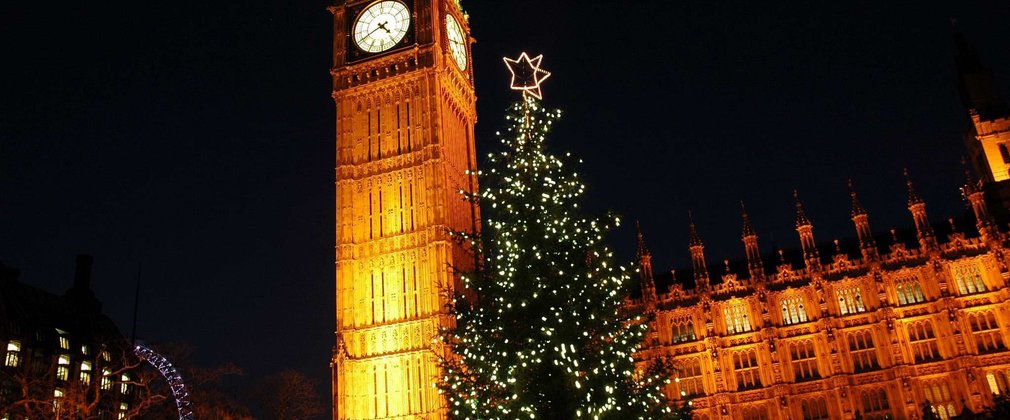 A spruce among 150 million set for Westminster
A very special Northumbrian Christmas tree is about to set off on a 330-mile trip as it becomes one of the most iconic symbols of the festive season.
A striking Sitka spruce, standing at a height of 40 feet, has been chosen by experts from Forestry England from among the 150 million trees in Kielder Forest, Northumberland. This exceptional tree will stand at foot of Big Ben throughout the festive period.
Once the tree has been chosen, skilled foresters from Forestry England carefully cut it down, to ensure it doesn't get damaged. It's then wrapped and loaded and all set to be transported over 300 miles into the heart on London.
Richard Cooper, Beat Forester at Forestry England, said:
"I fell and plant a lot of trees every year, but this is always the most special – it's got to be perfect! Kielder Forest has been supplying the tree to stand alongside Big Ben for over 20 years. It's not just about how good it looks in the forest, it's a real skill to bring it down safely and transport it all the way to London without causing any damage. So many people from all over the world will see it lit up and I'm really proud to see something from our corner of Northumberland take pride of place."
The tree, planted about 40 years ago, makes up a total of 180 civic Christmas trees from Kielder set to travel across the UK, with specimens also chosen to bring Christmas cheer in Ipswich, Sheffield and Stockton on Tees.
To ensure a consistent supply of very tall, high quality trees, Kielder forest is also thinking ahead. New seedlings will be planted to restock the forest for future Christmas trees, as well as providing a significant supply of locally sourced timber.
Richard adds:
"It'll be someone else's job to choose the 2063 tree, but there's something very special about planting a sapling with such a unique future ahead of it!"
Notes to Editor
Image are available here. Please credit Forestry England/Crown copyright.

Forestry England manages and cares for the nation's 1,500 woods and forests, with over 363 million visits per year. As England's largest land manager, we shape landscapes and enhance forests for people to enjoy, wildlife to flourish and businesses to grow. We are continuing the work we have already started to make the nation's forests resilient to climate change and by 2026 we will:   
create at least 6,000 more hectares where we integrate wilding activities in our productive forests. 

increase the diversity of visitors to the nation's forests and have one million hours of high-quality volunteer time given to the nation's forests 

plant at least 2,000 hectares of new, high quality, predominantly broadleaf woodlands 
For more information visit forestryengland.uk. Forestry England is an agency of the Forestry Commission.
Christmas tree sale centres:
Rothebury forest, Northumberland

Hamsterley forest, Durham

Whinlatter forest, Lake District

Guisborough forest, North Yorkshire

Dalby forest, North Yorkshire

New Forest, Hampshire

Moors Valley County Park, Southampton

Queen Elizabeth Country Park, Hampshire

Alice Holt forest, Hampshire

Cannock Chase forest, Stafordshire

Haldon Forest, Devon

Cardinham woods, Cornwall

Westonbirt Arboretum, Gloucestershire

Wendover woods, Buckinghamshire

Wyre Forest, Worcester
Media contact:
Forestry England press office| media@forestryengland.uk