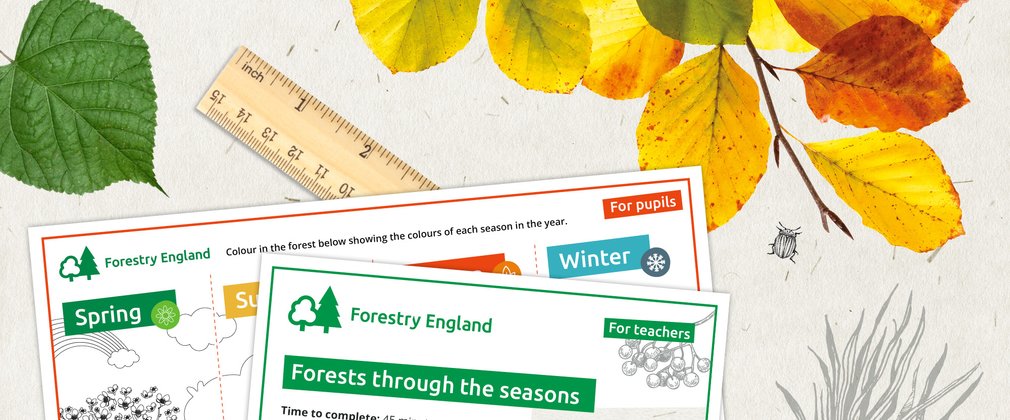 Age suitability: KS1 (age 5-7) and KS2 (age 7-11).
Activity: preparing for a forest visit
These activities help pupils to explore how the forest changes throughout the different seasons. This will help them to think about what the forest will be like when they visit, so they know what to expect.
Curriculum links:
Science: seasonal changes, plants
Art and design
This seven-page activity resource includes:
resource checklist
teacher instructions for three different activities
four forest season photo pages
printable worksheet for pupils
Simply complete the form to download