Ranger in a Bag at Bedgebury National Pinetum and Forest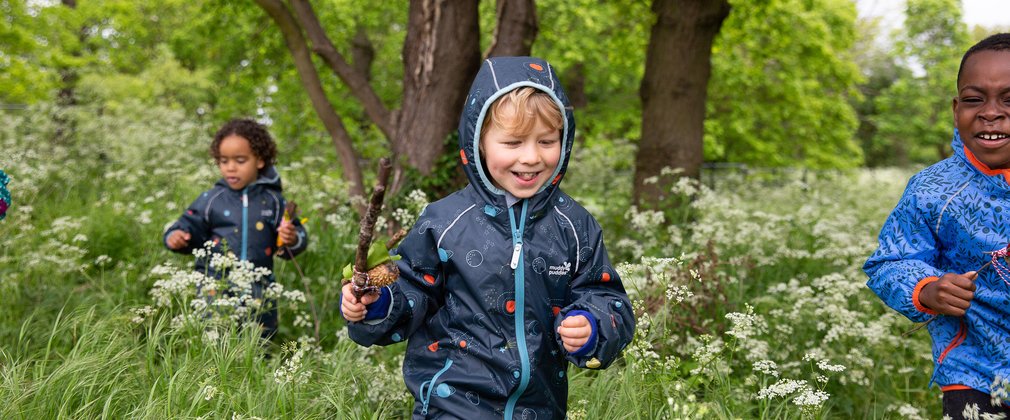 Hire your own resource filled backpack
Give your class the opportunity to become rangers for the day with our easy-to-use, self-contained Ranger in a Bag. 
Our bags support you to deliver learning about forests at your own pace with experiential activities, scenarios and role play. Packed with practical tasks, they are curriculum linked and flexible to fit a range of learning outcomes.
This video was created in partnership with Shy Guys Studios
Each bag contains:
equipment, games and resources
activity sheets and instructions
health and safety guidance
plenary activities
We recommend half a day to get the most out of this activity. If you're planning a full day visit, you can add a second bag, or use our free learning resources.
Ranger in a Bag is suitable for children aged 4 – 11, with enough resources for 35 children. They cost £35 +VAT per bag, £50 +VAT for two bags or £65 +VAT for 3 bags.
Available year round, book by emailing bedgebury@forestryengland.uk.
Free pre-visit sessions with a member of Forestry England staff (when available) can help you plan your visit, go through the backpacks and look around the site.
Ranger in a Bag themes
Trainee forester
Links — Science, Maths
Pop on your hard hats and hi-vis vests and explore what it takes to be a trainee forester. Discover how to calculate the age and height of a tree and discuss why cutting down a tree isn't always a bad thing.   
Trainee woodland artist
Links — Art and Design, Maths
Discover how artists are inspired by nature. Your class will take part in a series of activities that explore the natural shapes, textures and colours found in nature. Then they will create their very own pieces of artwork from natural materials found in the forest. What will your class's art exhibition include? 
Trainee wellbeing champion
Links — PSHE, PE
Life can be challenging at times. This pack helps young children to explore different techniques that will help them to feel relaxed and calm. Providing them with their very own toolkit to deal with everyday worries. Have a go at some woodland stretches that boosts physical and mental wellbeing, take a forest walk and carry out a grounding exercise to help you feel calm. 
We also offer two other 

easy-to-use, self-contained activity bags
Our sense of adventure bag promotes sensory experiences, helping connect children with each other, the environment and trees. 
Our wildlife at Bedgebury bag helps children compare woodland, grassland and freshwater habitats and consider how animals are adapted to their surroundings. There are also opportunities for seasonal minibeast hunting.