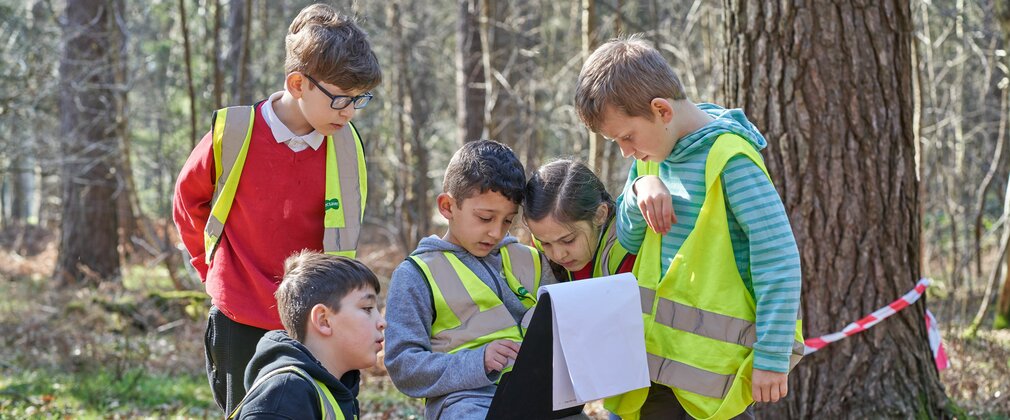 The Forestry England learning team have been busy creating a new Ranger in a Bag offer. Staff at Forestry England love their work and often get asked by visitors about what they are doing and why. So, we set ourselves the challenge - how could we collect all that enthusiasm, passion and knowledge and share it with young people? This was how our trainee roles were born.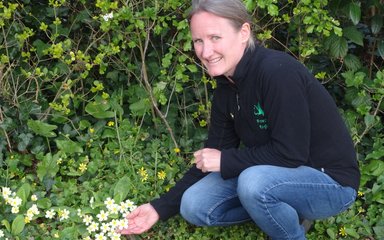 "We hope teachers enjoy taking their class on a visit to the nation's forests and becoming trainee foresters for the day or even trainee ecologists! They will discover how Forestry England staff survey the forest habitats and wildlife, understand the wellbeing benefits the natural forest environment can have and so much more. Don't forget to hand out your trainee stickers when you have completed your activities." 

Sarah Wood, Learning Manager 
With financial constraints burdening schools, it's now more important than ever to find ways to cut back without losing the value school trips offer. A self-led visit allows you to take a class out on a budget, reap all the benefits of connecting with nature, and learn lots too. 
Become a trainee for the day! 
Aimed towards preschool and KS1&2 primary aged children, these activity themed backpacks provide you with everything you need to run a successful educational visit. We have developed five different themed bags that are based around a career with Forestry England. Through experiential learning children will be able to take on a variety of trainee roles including forester, ecologist, wellbeing champion and woodland artist, allowing them to gain career awareness in a fun and engaging way.  
How does it work? 
Designed to take half a day to complete, each activity bag contains games and activities for a class of up to 35 children and costs from £35. All the activities are easy to follow and have clear learning outcomes with links to the national curriculum. Everything you need is quite literally, zipped up in the rucksack. And if you want to stay the whole day then you can rent more! All the forests offer different bags with different themes, in order to make the most of your local environment. 
What can you expect on the day? 
A fun-filled forest escapade where children can be rangers for the day! Enjoy new connections, exploration, role play and more, while reaping all the benefits of being in a forest environment. Contact your forest learning team and grab your bag, then step into the forest for your adventure. Remember to find out where the toilets are and pick a spot for lunch if you're staying. 
What a teacher had to say about it 

"Ranger in a Bag is a fantastic set of resources, perfect for engaging children outdoors in new and exciting ways. The curriculum-linked materials inspire young people to connect with nature and help them to learn about forests and how Forestry England looks after them now and for future generations." 

Helen Hodge, Primary school teacher