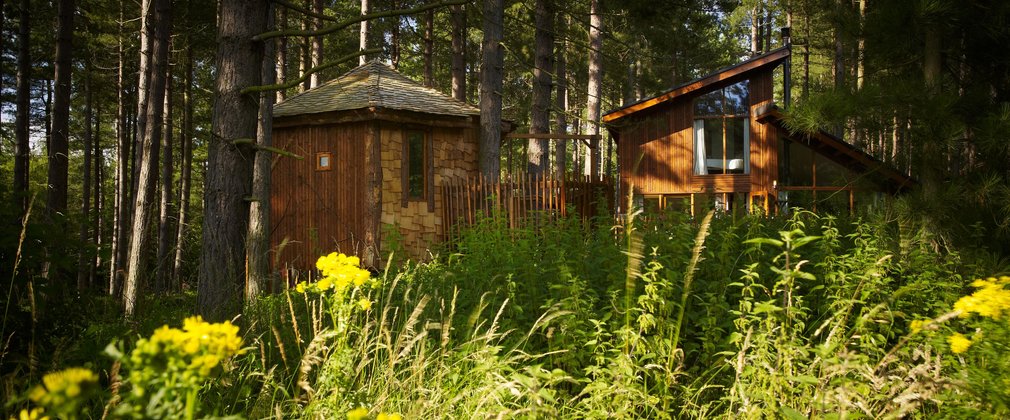 Spacious cabins in Sherwood Pines. A distinctly unpackaged break.
Immersed in Robin Hood history and surrounded by statuesque pine trees, cabins are surrounded by 3300 acres of Nottinghamshire woodland for the adventurer at heart. Located in the heart of the forest, the cabins are almost hidden from view and provide direct access to a host of trails and activities to suit your style of holiday. 
The 82 cosy cabins at Sherwood Forest feel part of the landscape and, as you step outside, you feel the instant embrace of the scented pine forest. In this natural setting, you can fill your days with adventure or simply relax and savour the peace. The cabin accommodation includes 2 to 4 bedroom Silver Birch and Golden Oak cabins, the spacious Golden Oak Treehouse for ten, and the romantic Golden Oak Hideaway for couples.
Whether you stay on a weekend break or a longer getaway, fill your holiday with adventures, from forest fun to family days out. With a dedicated Forest Ranger on location, you can also plan a programme of unique experiences to discover the wonders and secrets of the forest.
The forest is much more than a place, it's endless possibilities.
Find out more about Forest Holidays and book your stay now.
Useful information
Sherwood Pines, Kings Clipstone, Nottingham, NG21 9JL
For availability, prices and booking, please visit the Forest Holidays website.