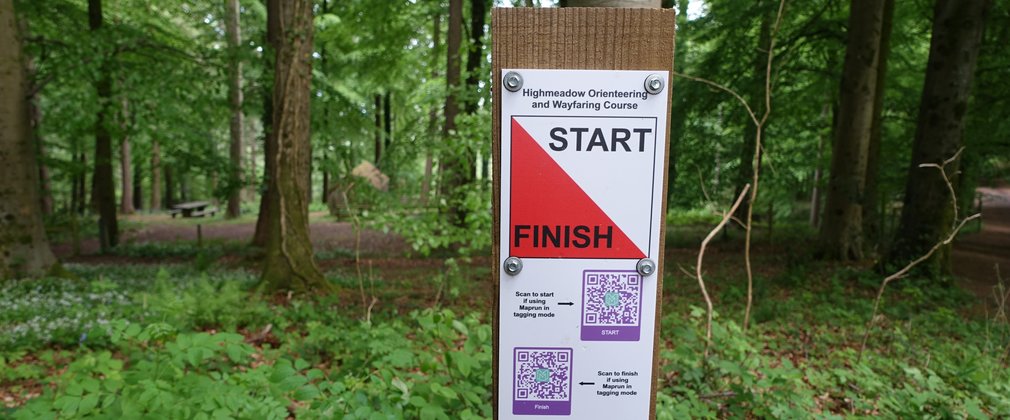 Orienteering - test your navigation skills around the forest
Try your hand at orienteering, a map reading challenge for all levels. The aim for everyone is to navigate between control points marked on an orienteering map. If you are feeling competitive, the challenge is to complete the course in the quickest time.
At Symonds Yat Rock there are 6 orienteering courses available for you to enjoy. There are two possible starts and finishes:
Christchurch campsite - The Christchurch start is at the track junction by the Motiva ropes course, 200m down the road from the camp shop.
Biblins campsite - The Biblins start is at the south end of the suspension bridge over the Wye.
There are 3 courses available from each start/finish location: Easy, Medium and Hard. The difference is a combination of length and physical and navigational difficulty.
Easy: the posts will be on or close to paths
Medium: the posts are a little further from paths and you gain from cutting through the forest
Hard: involves mostly running through the forest rather than on paths.
The posts all feature QR codes so you can use the free MapRun app to record your times (using either your phone/watch GPS or the QR codes). As well as the six courses, there are two "score" courses available here in MapRun, where you visit as many controls as you can (in any order) within the 1 or 2 hour time limit.
All courses have been developed in partnership with the North Gloucestershire Orienteering Club.
For younger explorers, try Gruffalo orienteering at Mallards Pike.
Activity information
Symonds Yat Rock, near Coleford, Gloucestershire, GLOUCESTER, GL16 7NZ
Orienteering is free to take part in but Symonds Yat Rock car park is pay and display (cash only)
Varies depending on if you choose the easy, medium or hard routes
The woods are full of special wildlife so please be careful not to disturb them when venturing off the paths