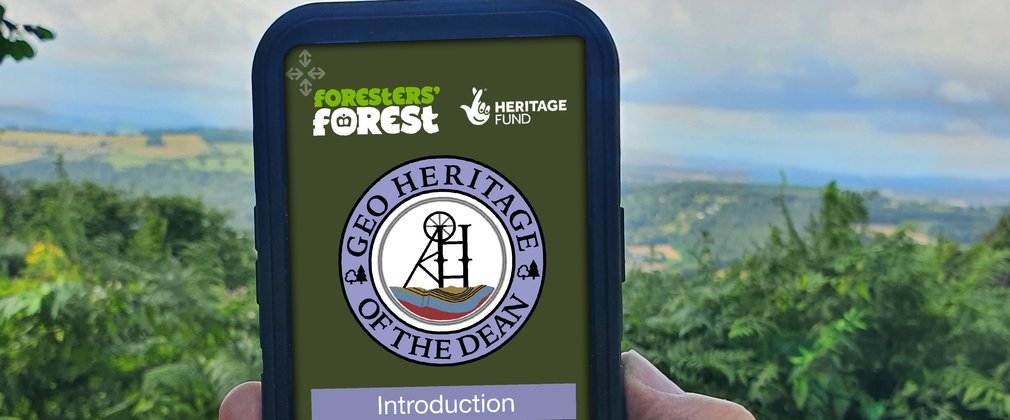 These 'Hidden Heritage' apps, were developed for the Foresters' Forest National Lottery heritage funded programme and are an exciting way to explore the Forest of Dean.
As you explore the app trails, your location is tracked on the map using the GPS built into your device. When you near a point of interest, the GPS triggers a set of information which relates to the site. This could be text, a static historic picture or a fading image that shows a smooth transition between the historic and modern landscape, taking you back in time to see what was once there.
Cinderford's Hidden Heritage app takes you on a trail of approximately 12 miles around the town and surrounding area, highlighting 24 points of interest including the Town Centre and The Triangle, Ruspidge Halt and Edgehills nature Reserve. You can choose to do as much, or as little of the trail as you like.
Download from the Apple iStore or Google Play Store 
Coleford's Hidden Heritage follows a 7 mile route around the historic market town of Coleford, including Scarr Bandstand, Darkhill Iron Works and Titanic Steelworks.
Download from the Apple iStore or Google Play Store
Hidden Heritage of the Dean takes you on a 9 mile route following the Family Cycle Trail.
Download from the Apple iStore or Google Play Store 
Geoheritage app contains eleven walks, and explores the geology, coal and iron mining heritage of the Forest of Dean, Gloucestershire.  Introducing the rocks beneath the Forest and exploring 'deep time' – learning how the rocks of the Forest formed over 500 million years of Earth history.  The routes take you on an adventure through the 'geoheritage' of this unique and fascinating area located between the rivers Severn and Wye. You can even walk with dinosaurs during the 'Deep Time Walk'! 
Download from the Apple iStore or Google Play Store