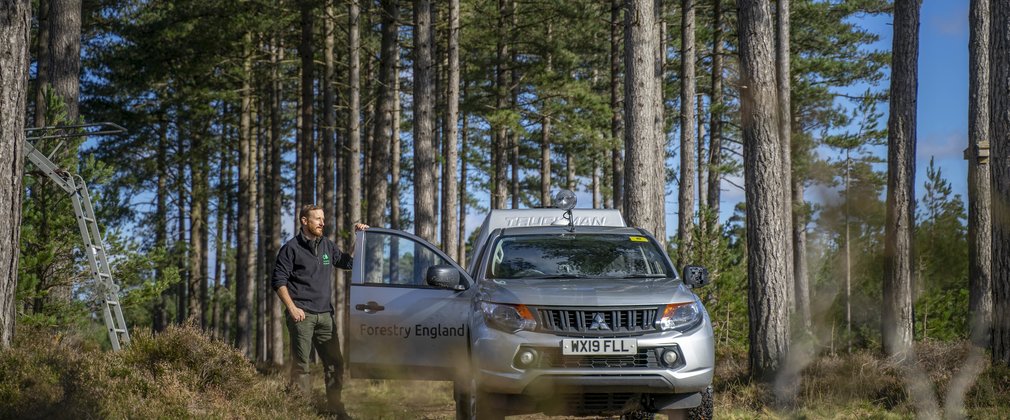 Body
Forests care for us. Together we care for forests
For over 100 years, we have been growing, shaping and caring for the Forest of Dean for the benefit and enjoyment of all, for this generation and the next.
Shaping the landscape for people, wildlife and timber. Supplying sustainably-sourced timber, conserving plant and animal species, recovering vital ecosystems and returning missing species to our landscapes. 
Forests are vital for our future, with careful planning and expert management, the Forest will continue to thrive.
We are always thinking beyond today.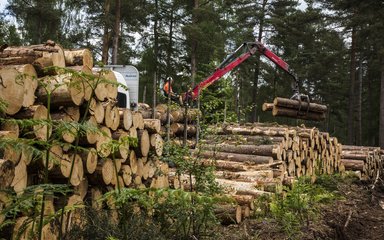 A working Forest
The Forest has long been used for its timber as well as its rich mineral resources of iron ore, sandstone and coal. While the industrial nature of the Forest was at its height during the late 19th and early 20th Century, quarrying of stone and timber production are still important aspects of the local economy today. 
Todays working Forests are managed in balance with nature and people and we are proud to provide Forest Stewardship Council® (FSC®) and Programme for the Endorsement of Forest Certification (PEFC)  timber and put sustainability at the heart of our forestry policies and practices.
 
Wildlife 
The Forest of Dean is a stronghold for nature, with large areas of woodland and open space providing a mosaic of habitats for a range of species.
Some of particular note are the colonies of Greater and Lesser Horseshoe Bats in the Forest of Dean, these are some of the largest colonies of these bats in Europe. The Forest is also well known for its woodland and heathland birds and invertebrates.
Recent years we have seen a return of species that were once driven to extinction, Pine Martens, Beavers and Wild Boar can now be found here in the Forest of Dean.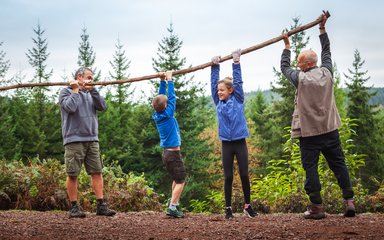 Recreation
The Forest of Dean was the first National Forest Park, designated in 1938.  Tourism has slowly developed, and the Forest is now a national visitor destination.
Today our current visitor offer is focused on our hub sites of Beechenhurst, Symonds Yat Rock, Mallards Pike and the Forest of Dean Cycle Centre, where parking, cafe and toilet facilities can be found along with waymarked walking and cycling trails, a sculpture trail and more.