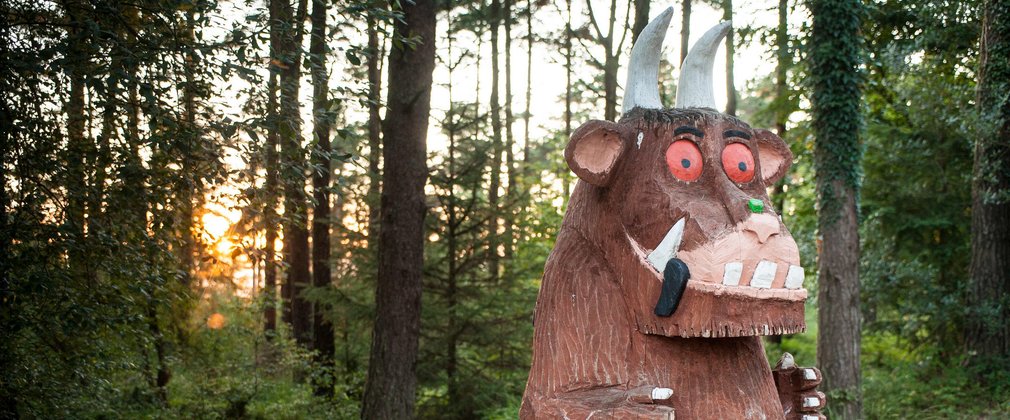 Gruffalo Sculpture at Wendover Woods
If you venture into the deep dark wood you may bump into the Gruffalo. 
Each wooden sculpture has been carved in a different position - can you find them all across the nation's forests?
Post your Gruffalo photos on our Facebook page - we'd love to see them.
Activity information
Head to the information point for a clue about where to find the sculptures!
---
---