Woodland adventure play at Westonbirt Arboretum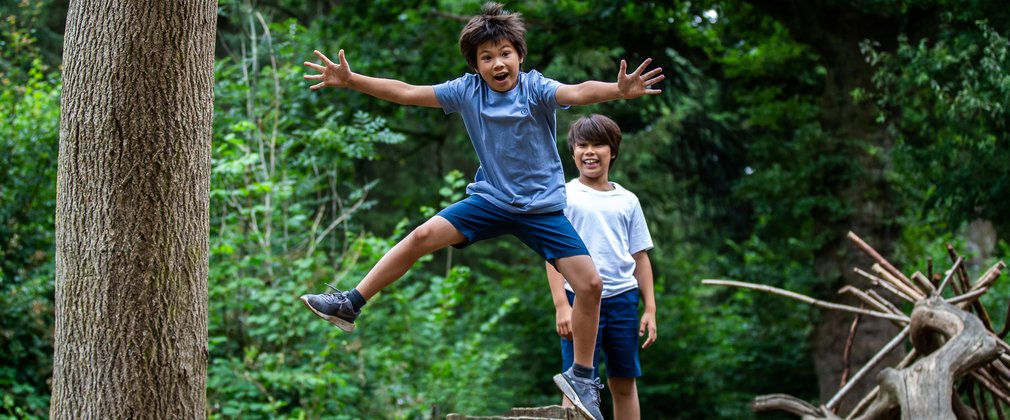 Family day out - stuck for ideas? Look no further we've got fun for everyone.
Come and build, create, discover and imagine as you play in amongst the trees.
Each booklets provides a treasure of great ideas for family play based around one of our four play themes:
build - from vole tunnels, mole castles and dormice bridges to giant nests and den building ideas
create - from leaf scarves, bark boats and magic wands, to muddy smiles and mud creatures
imagine - look through a window to another world, set up a play camp and interview a tree!
discover - go on a minibeast safari, try our 'whose poo?' challenge and have a great adventure off the beaten track
These ideas have been developed in partnership with the Woodland Trust to encourage wild play in nature for children and adults of any age! 
Activity information
Westonbirt, The National Arboretum, Tetbury, GL8 8QS