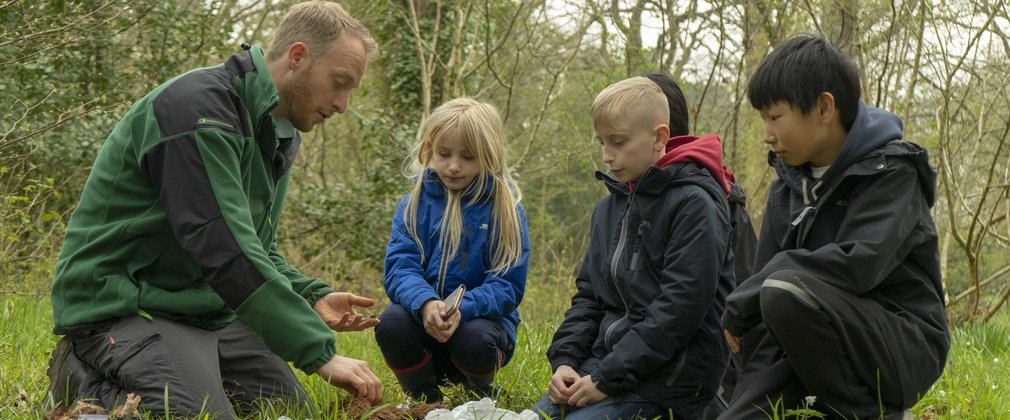 Can you climb trees for a living?
Who looks after the trees?
What about the wildlife?
Over the summer we are offering a host of free bookable workshops to introduce children aged 7+ and their families to a whole range of careers we have at Westonbirt Arboretum. 
Sessions are at 11:00 – 12:00, 12:30 – 13:30, 14:30 – 15:30 on dates listed below. 
To book please email the learning team.
Summer timetable
Arborist – 02 - 04 August
Learn throwline skills, mulch protection for trees and measuring tree height
Free drop in activity: Views from the treetop. What would you be able to see if you had climbed into the treetop? Draw your view and add it to our tree.
Communications and marketing – 06 & 07 August
Interview a tree, take your family on a photoshoot and design your own Westonbirt poster
Recreation ranger – 09 - 11 August
Help visitors when they arrive, monitor play areas, and litter picking
Free drop in activity: Family Favourites. Where would you recommend for a family to explore on their first visit to Westonbirt. Create a new family trail using our giant map.
Community officer – 13 & 14 August
A sensory exploration of a tree, inclusion and accessibility survey and create ideas for a fairytale outreach box for care homes
Woodland ecologist – 16 - 18 August
Complete a Woodland wildlife survey, grassland sweep netting and tree identification
Free drop in activity: Cone creatures. Spot wildlife or find evidence of who lives at Westonbirt and make a cone model of it.
Dendrologist – 20 & 21 August
Identification problem solving, cone matching and microscope discovery
Arboretum curator – 23 - 25 August
Try your hand at soil testing, planning planting and creating a habitat audit
Free drop in activity: Match a tree challenge. Use the clues to decide out which would be the best to plant in a nearby spot, to fit in with the picturesque landscape.
Essential Information
Westonbirt, The National Arboretum, Tetbury, GL8 8QS
How much? Free after admission
Where to meet? Gazebo by Welcome Building
Do I need to book activity? Yes. Please email learning.westonbirt@forestryengland.uk
Dogs allowed? No, as activities will be in Old Arboretum
What to wear? Please wear comfortable clothes for walking and crafting