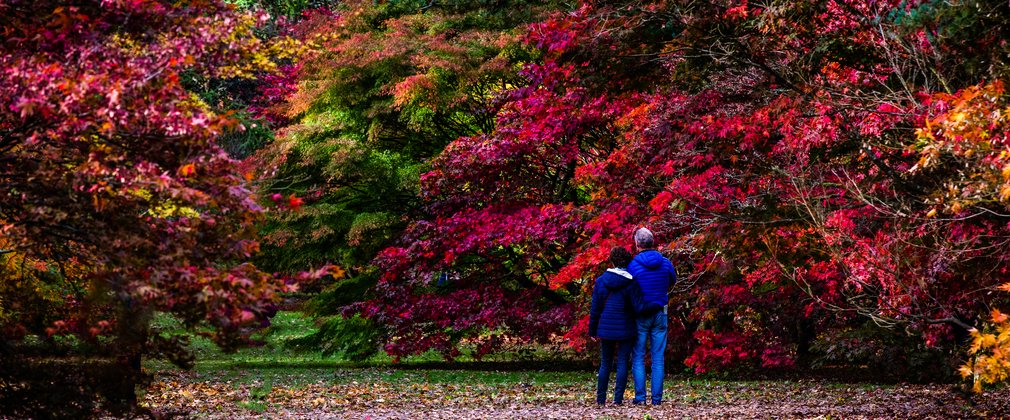 Take a walk through an incredible landscape of scarlet, orange and gold this autumn
Autumn is coming to the world famous Westonbirt, the National Arboretum. The days are getting shorter, the air that bit cooler which means the native and exotic trees in the arboretum will be coming to life in a rich, blaze of colour.
The diversity and vibrancy of leaf colours to be found at Westonbirt are unsurpassed in Britain. Combine this with fruits, hips and berries in profusion, and you have the makings of a botanical experience like no other. 
A must for any visit over the autumn is Acer Glade in the Old Arboretum and Maple Loop in Silk Wood. Westonbirt Arboretum holds the national collection for maples and autumn is the time to see them in all their breathtaking glory!
Make sure you book your tickets before you visit.
Autumn Watch
Find out how the arboretum is looking this week by playing our autumn watch video!
Footage was taken on Tuesday 16 November 2021.
Visit every week for a new autumn watch video update.
The sweetest tree around
One tree that really comes into its own in autumn is the Katsura tree, which originates from China and Japan. This graceful tree produces delightful heart shaped leaves which turn the clearest butter-yellow colour imaginable. But it's delights do not stop there, for in autumn the leaves emit a mouth-watering sweet fragrance which can only be likened to toffee apples or candyfloss. One of the finest groups of Katsuras is just off Pool Avenue.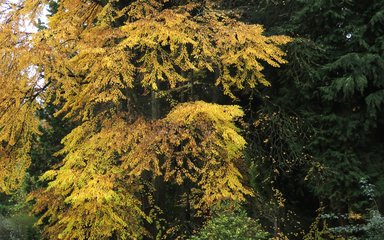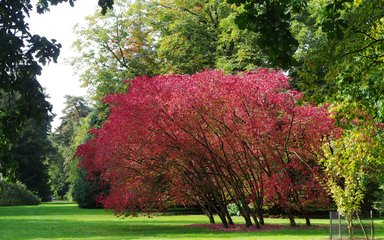 Take a closer look
Spindle trees are well worth a closer look during autumn. There are many species which colour well in autumn, but the Winged Spindle is one of the very best. Producing superb rich crimson coloured leaves, which are enhanced by delightful parasol-shaped pink seed capsules hanging from every bough. Morley Ride in the Old Arboretum and Broad Drive in Silk Wood have the finest displays. 
To help you explore the beauty of Westonbirt Arboretum we will have an autumn hotline you can call on 0300 067 5691 from mid September through to November. This hotline will be updated weekly to let our visitors know the best areas to visit for dazzling displays of autumn colour. You can also keep an eye on what the colours are doing by following us on Facebook and Instagram.
There is so much to see and explore in the beautiful wash of colour and the crunch of dry foliage underfoot over the autumn months. Make sure to book your tickets before you arrive and we look forward to welcoming you soon.