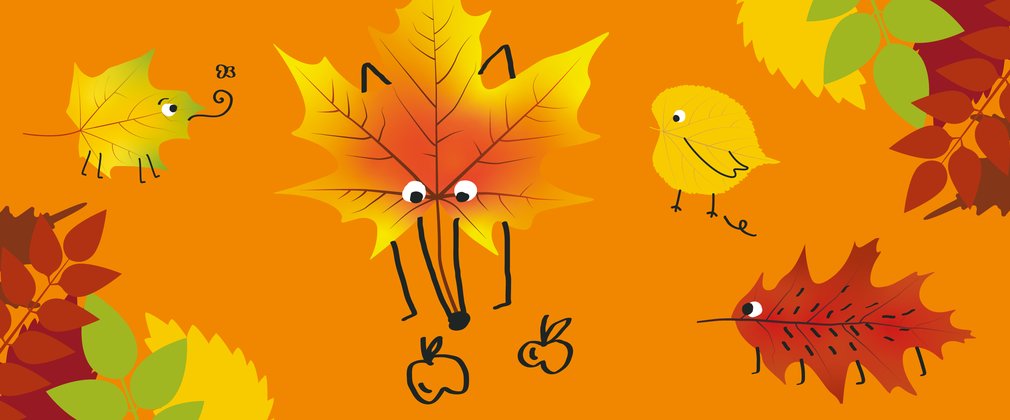 Get creative in nature this autumn. 
With all the autumnal colours and shapes on show in autumn, it's easy to get creative in nature, but did you know creativity is good for us and our wellbeing? 

Studies have shown that being creative can reduce and even prevent stress, and with being in nature being good for your wellbeing, getting creative in nature is really good for you. 
Enjoying a hobby can help you de-stress, can reduce feelings of anxiety and depression, and can also help us express or manage our emotions in a positive and productive way. Whether it's gardening, writing, playing, or drawing, being creative can work wonders for your mind. 

And with the world famous Westonbirt autumn coming, and the arboretum coming to life in a rich, blaze of colour, it's the perfect time to get creative!
To guarantee entry make sure you book your tickets before you visit during our peak autumn period: 30 Sept - 12 Nov.
Autumn Watch videos 
Find out how the arboretum is looking this week by playing our autumn watch video!
Footage captured on Friday 17 November.
Visit every week for a new autumn watch video update. 
Get creative - why not make a mandala in the arboretum with leaves and sticks you find on the floor? 
Get creative - find the best autumn scene you can and try some mindful photography. 
Autumn is coming to the world famous Westonbirt, the National Arboretum. The days are getting shorter, the air that bit cooler which means the native and exotic trees in the arboretum will be coming to life in a rich, blaze of colour.
The diversity and vibrancy of leaf colours to be found at Westonbirt are unsurpassed in Britain. Combine this with fruits, hips and berries in profusion, and you have the makings of a botanical experience like no other. 
A must for any visit over the autumn is Acer Glade in the Old Arboretum and Maple Loop in Silk Wood. Westonbirt Arboretum holds the national collection for maples and autumn is the time to see them in all their breathtaking glory!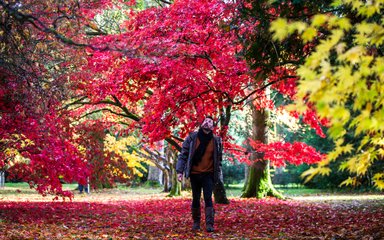 Get creative - pop by the Great Oak Hall during half term to create your own woodland characters!