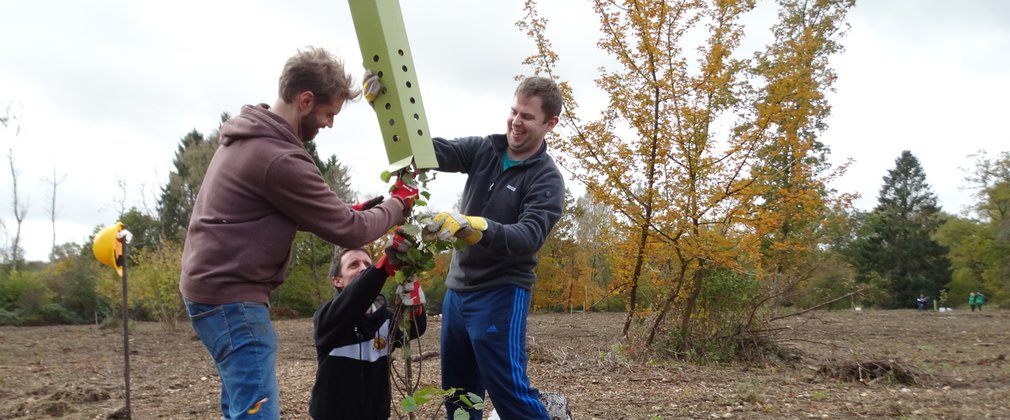 The Silk Wood Community Planting Project at Westonbirt Arboretum will overcome the impact of an ash dieback outbreak through an exemplary regeneration and replanting of approx. 9,000 trees within Silk Wood. 
Continuing a story that began in 2021 when trees infected by Chalara ash dieback needed to be felled and removed from Silk Wood, this three-year project will create Westonbirt's first Community Woodland through the involvement of local groups and schools.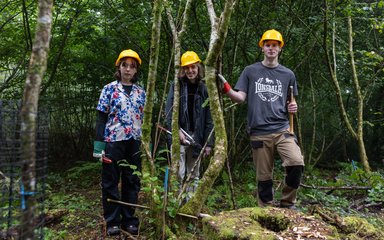 Involving the community
We are involving hundreds of people in each step of the woodland regeneration. Young people, individuals from under-served communities, those with neurodiverse conditions and people of a broad range of ethnicities will be part of this journey. They will work alongside Westonbirt's team in the design, ground clearance and preparation, tree planting, monitoring and future care of this beautiful woodland.
Replanting Silk Wood
By building resilience into the design, we can help ensure the woodland can be enjoyed for generations to come. Over 20 suitable tree species will be planted, a diverse mix that will help mitigate threats from a changing climate. This will also strengthen the structure of the woodland, increasing biological diversity and helping create resistance to other impacts such as storms.
Mostly native trees will be planted, including English and sessile oak, field maple and hawthorn. As we expect our climate to warm, we may also look to plant species that have a more southerly provenance, for example, beech trees originating from Italy!
Discover how Forestry England are safeguarding trees from pests and diseases and protecting their future.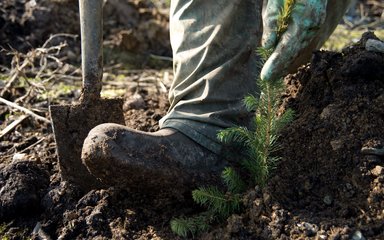 Progress so far
This exciting project is still in its consultation and fundraising stage, as more funding is needed to complete this three-year project. The  first phase of tree planting is likely to begin autumn and winter 2023/24.  Projects like this highlight the work Westonbirt is doing to deliver a 10-year vision by connecting more people with trees to improve the quality of life, through education, conservation, and participation.
Silk Wood Management map
Red: Clear fell and replant (6.74ha) - achieved in 2021
Large scale removal of infected ash trees. Through clear felling we have given Silk Wood the best possible chance to replant these areas for a more resilient woodland to face future climate challenges. These areas will remain fallow for a couple of years to allow the ground to recover.
Amber: Thinning (22.78 ha) - achieved in 2022
Where possible we are looking to only remove dead or dying ash trees, aiding natural regeneration allowing healthy species to grow.
Green: Non-intervention (3.51 ha)
Areas away from visitors will be left, allowing us to monitor and research how the disease develops within ash trees.
Blue: Coppice
We have 22 hectares of actively managed coppice coups.