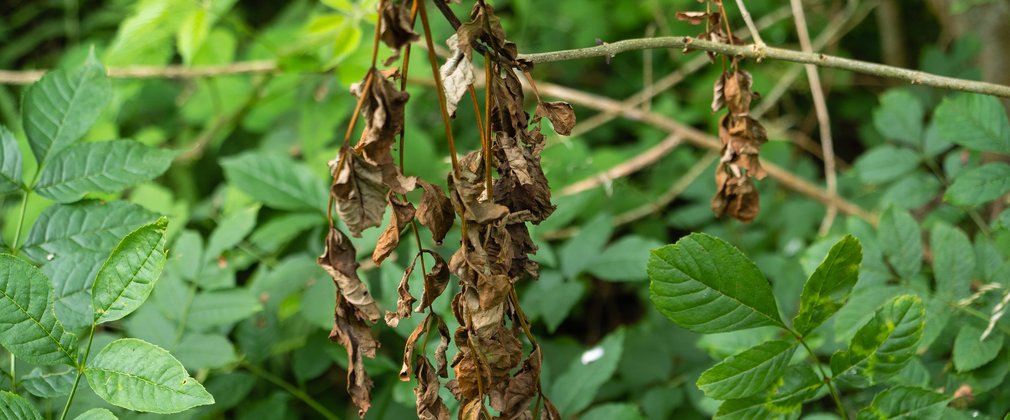 Chalara ash dieback is a disease that is infecting ash trees across Europe and the UK. It causes the thinning in the crown, and ultimately the death, of the tree. It was first identified at Westonbirt Arboretum in 2015, and since then we have been working with colleagues in Forest Research carefully to monitor the impact of the disease on our trees. The disease is likely to cause significant damage to the UK's ash population.
Chalara ash dieback has now infected ash trees throughout Silk Wood at Westonbirt Arboretum, and in order to ensure the future health of this ancient woodland, Forestry England is now faced with having to respond to this threat to maintain the health of Silk Wood for future generations. This will involve removing infected ash trees to make way for new plantings of various species, which will help to create a resilient woodland.
Chalara ash dieback is still a relatively new threat, this project provides an important research opportunity to learn more about:
How best to manage woodlands infected with Chalara ash dieback

How we can mitigate the loss of ash trees in our woodlands through replanting

Individual specimens that may be more tolerant to the disease, which can then be monitored.

How such projects can contribute to public awareness of the threats facing our woodlands and thereby galvanise community support
We do not have the answers to these questions yet, but over the next few years, we will be working with colleagues in Forest Research to work out what tree species will best protect Silk Wood from the impact of a changing climate and pests and disease. The information we learn from this project will allow us to share findings and best practise with other organisations and woodland managers in the UK and abroad.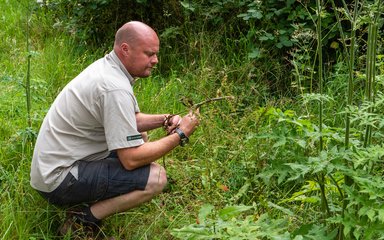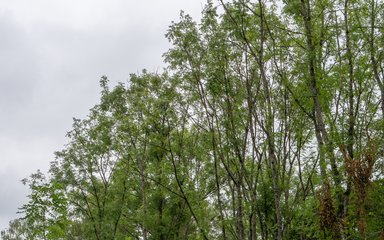 This does not mean that the ash tree will be disappearing from Silk Wood all together – in some areas Fraxinus excelsior (known as European ash or common ash – which is the disease most affected by Chalara ash dieback) will be retained to monitor the progression of the disease. We have 23 other exotic species of ash which will remain and be carefully monitored for tolerance to the disease. We'll also monitor native ash specimens that show signs of tolerance.
To help raise awareness of Chalara ash dieback, Westonbirt Arboretum will be hosting a special trail this autumn to help the public understand more about the disease and how we can work to safeguard our woodlands. This will involve trail hotspots and further information on Chalara ash dieback and how we are working to protect the woodland.
We all have a part to play in the prevention of the spread of pests and diseases. Though Chalara ash dieback spreads on the wind-borne spores of the fungus Hymenoscyphus fraxineus, and so there is little we can do to prevent the spread of the disease, the spread of other threats can be slowed or stopped by: