The nation's forests and essential facilities are open, but please follow government coronavirus guidelines when planning your visit
-
read our coronavirus guidance.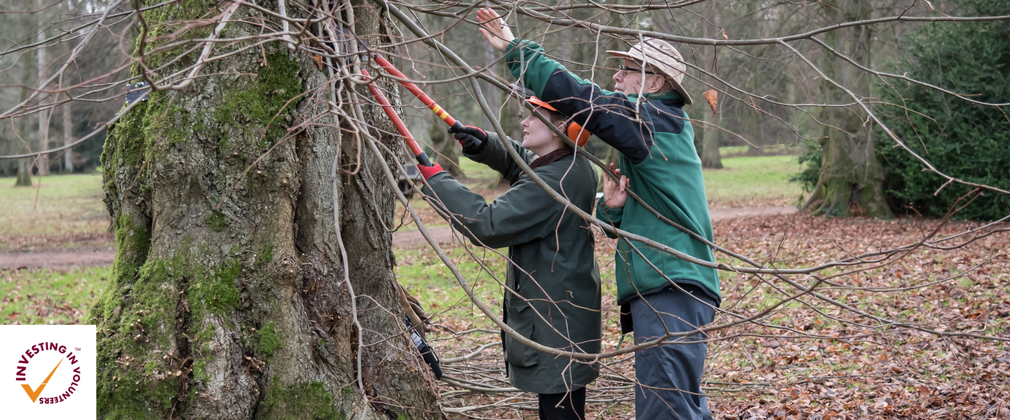 Volunteering at Westonbirt - Volunteer opportunities for all interests
Due to the ongoing covid-19 pandemic we are currently unable to operate many of our volunteer roles. We only have one opportunity to volunteer at present (please find the Volunteer Sensory Guide information under current opportunities). However, if you are interested in volunteering at Westonbirt, please do get in touch by using the expression of interest form and we will hold your details on file to contact you in the future.
Westonbirt relies on the help of our team of extraordinary volunteers. Our team of over 260 volunteers are involved with everything from leading guided walks, assisting  community groups and helping at our family events,  to supporting the tree team out in the arboretum, and helping in the propagation centre! In 2019 they contributed an impressive 26,000 hours to the arboretum.
For more information, please contact our volunteer office: volunteer.westonbirt@forestryengland.uk
Westonbirt, The National Arboretum, is proud to be an Investing in Volunteers (IiV) achiever, having achieved the award in 2019 for the second time.  We value our volunteers and remain committed to volunteering within our organisation.
Learning Volunteers
Inspire the next generation of nature lovers by working with school groups and at our family events.