Wellbeing Beanbags at Westonbirt Arboretum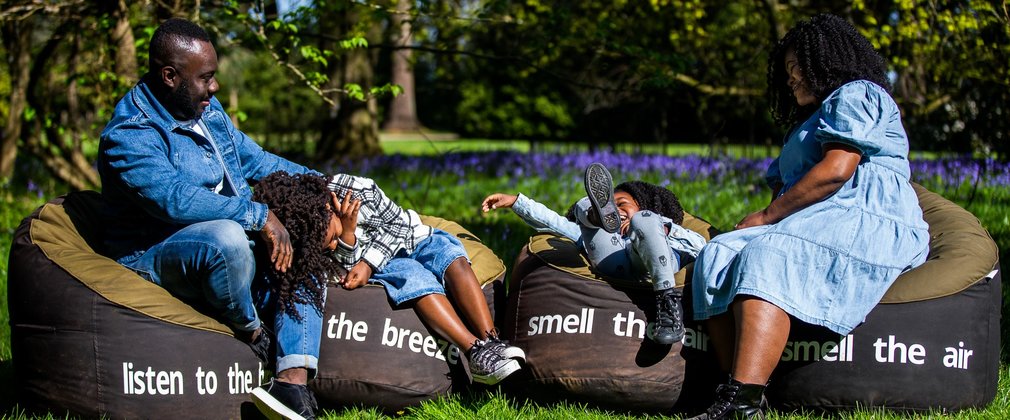 Take a seat
Looking for a way to press pause, relax and connect with nature? Our Wellbeing beanbags placed in Victory Glade in the Old Arboretum maybe able to help you. Each one bears a prompt such as listen to the birds or feel the breeze and encourages the passer by to sit, listen and feel the arboretum around them.
The beanbags are made from organic waxed cotton, compostable beans and stitched together using thread made from recycled bottles.
Westonbirt, The National Arboretum, Tetbury, GL8 8QS
Victory Glade lies between Loop Walk, Main Drive, Pool Avenue and Holford Ride. Where the felled Douglas Fir sits.