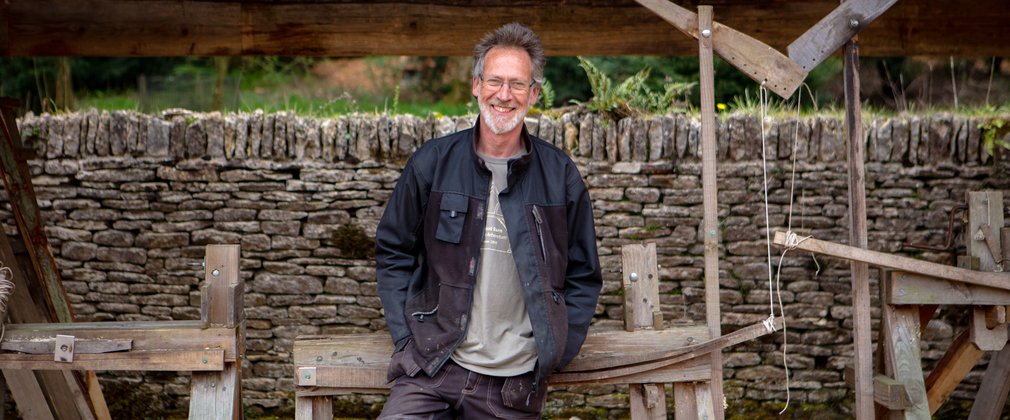 Westonbirt Woodworks
Westonbirt Woodworks allows visitors to discover more about what happens to the trees of Westonbirt when they come to the end of their lives here at the arboretum.
The Woodworks provides opportunities for traditional craftspeople and members of the general public to work with some of the beautiful materials the arboretum provides. Visitors can see these crafts in action and purchase bespoke items from the Westonbirt Woodworks shop that sells products made from Westonbirt wood.
Paul Hayden runs Westonbirt Woodworks and is an expert in woodwork with a vast craft knowledge. He's been making Windsor Chairs for nearly 30 years and has taught more than 2000 people traditional woodworking skills. Paul has designed and developed tools which are used by chair makers across the world so you know you're in the best hands on one of his courses. 
2019 saw the completion of Westonbirt Woodworks after a successful fundraising appeal by the Friends of Westonbirt Arboretum. Thanks to the money raised we were able to construct two new timber framed buildings, a Saw Mill Shelter and Drying Store, plus restore the existing cattle barn into a demonstration area.
Westonbirt Woodworks is the perfect setting to keep traditional green woodworking techniques alive and complete the cycle of a trees life at the arboretum.  
Essential Information
Take home some beautiful Westonbirt wood from the Woodworks shop or have a go at making your own Windsor Chair from ash logs that will last for generations.