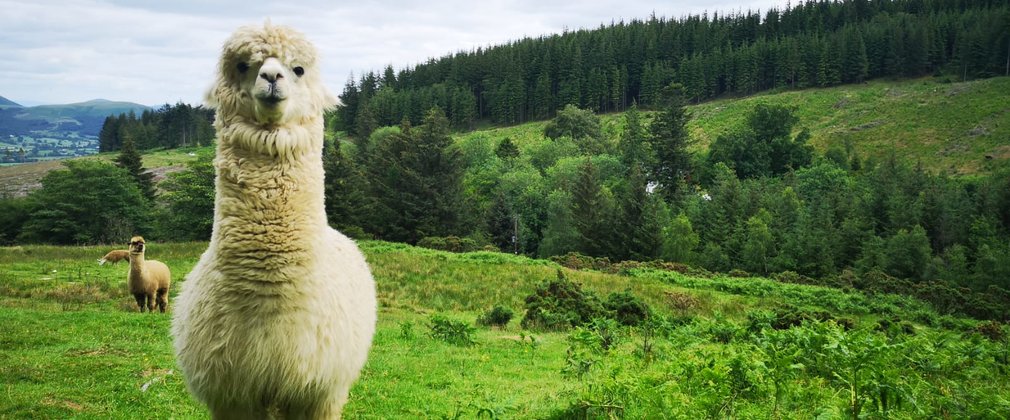 Alpaca walks with Alpacaly Ever After
Alpacaly Ever After's mission is to rehome alpacas and llamas from all over the country and give them a wonderful new home with the very best of care, while bringing people in touch with the landscape and the natural world through outstanding alpaca and llama experiences, accessible to all and surrounded by the beauty of the Lake District World Heritage Site.
Alpacaly Ever After are delighted to be working with us to bring their world famous alpaca walks to Whinlatter Forest! Trail through England's only true mountain forest, get to know our delightful alpacas up close along the way, take part in feeding time and ask as many questions that you can think of!
Activity information
Whinlatter Forest, Whinlatter Pass, Keswick, CA12 5TW
Prices start at £38 per person on a Mixed Group Walk.
Please book via Alpacaly Ever After to avoid disappointment. Group sizes of up to 12 walkers.
Is this activity for you?
The walk has some steeper gradients and is suitable for people with moderate to good fitness and mobility levels only. Ages 10 and over.
Activity lasts 1.5 hours with a safety introduction at the start and feeding session at the end.