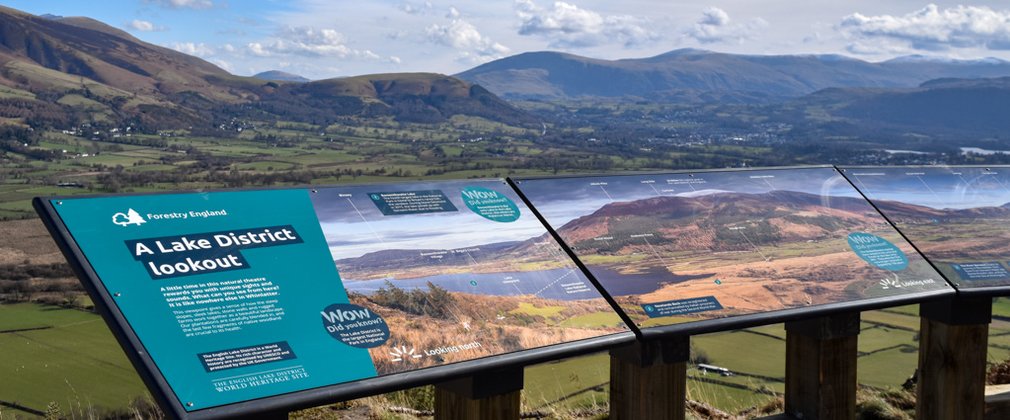 Explore the Wonders of Whinlatter
Brand new for 2023, this immersive and engaging trail showcases not only the story of England's only mountain forest but also highlights what makes the Lake District World Heritage site one of the most special places on the planet.
There's only one word to describe it – Wow!
Telling this engaging story through nine key areas, you'll enjoy not only a peaceful forest experience but also the riveting and inspiring story of Whinlatter, the Lake District and the wider vital work of Forestry England and work to protect the nation's forests for our changing future.
The trail tells the story of Whinlatter and helps you truly experience the forest, be it through catching a glimpse of the wildlife which call the forest home in the nature hide, or through guided experiences from knowledgeable and inspirational staff and volunteers.
The Lake District is a living landscape shaped by agriculture, industry and tourism, and there's no better place to experience it than here. Whether you want to soak up the stunning views, take part in some osprey spotting or talk to our volunteers about the myriad of stories in front of you, this is one experience not to miss.
What are you waiting for?
Plan your visit today and prepare to be wowed!
Essential Information
Whinlatter Forest, Whinlatter Pass, Keswick, CA12 5TW
Start from the visitor centre
The trail follows surfaced paths with a maximum gradient of 1 in 7 and a minimum width of 2m. There are no stiles, steps or gates but there are some gradual and steeper slopes. This trail may be suitable for some off-road mobility scooters.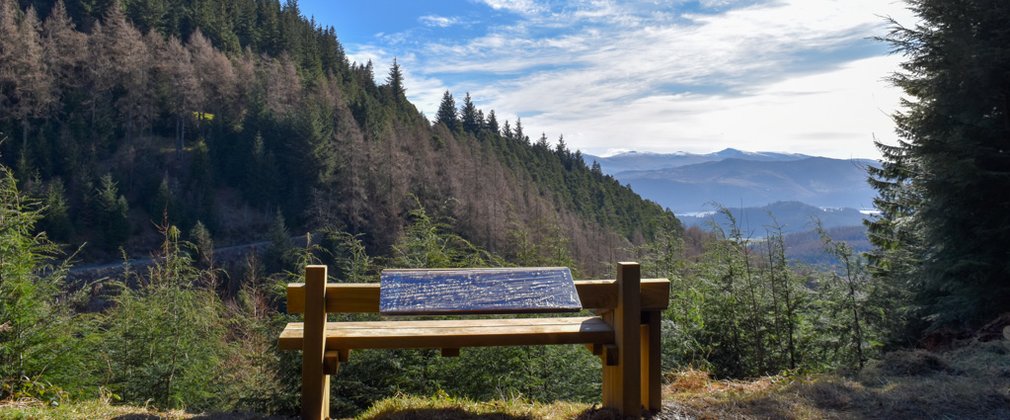 Soak up the best view in the Lake District
Offering some of the finest scenery the Lake District has to offer. Look across Bassenthwaite Lake, the only 'true' lake in the national park and home to stunning ospreys for over 20 years, to the working forest of Dodd Wood in front of the towering Skiddaw massif. To the east, the popular town of Keswick sits at the head of Derwent Water.