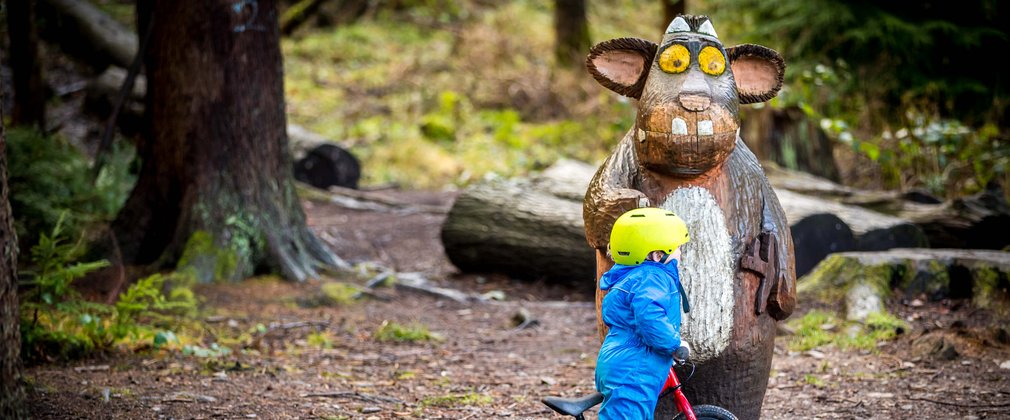 Gruffalo Sculptures at Wyre Forest
If you venture into the deep dark wood you may bump into the Gruffalo or the Gruffalo's Child.
Each sculpture has been carved in a different position - be careful not wake the sleeping Gruffalo!
Post your Gruffalo photos on our Facebook page - we'd love to see them.
Activity information
Wyre Forest, Callow Hill, Bewdley, DY14 9XQ
Head to the visitor centre for a clue where to find the sculptures!