Sensory Walks at Wyre Forest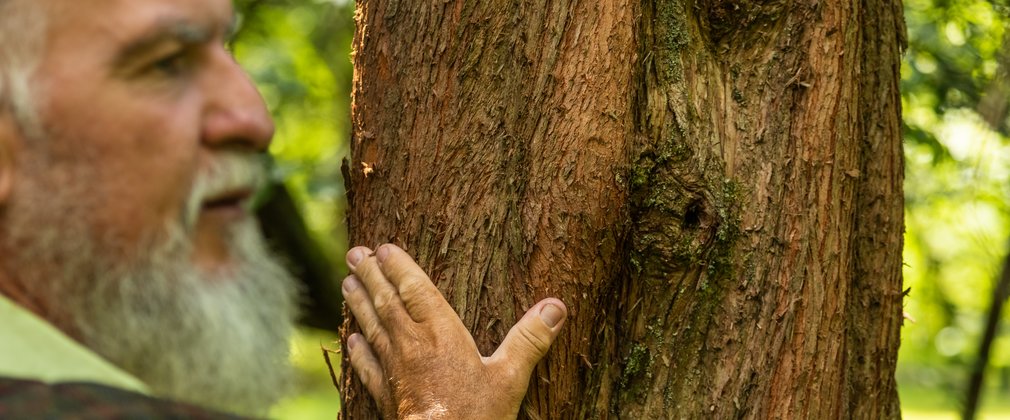 Connect with the forest through our Sensory Walks at Wyre Forest
Going for a sensory walk helps you get outside, be active and connect with nature.
The sensory walks at Wyre Forest are designed with the intention of bringing users closer to nature. They do not include any man-made points of interest, but instead use completely natural features that can be seen, touched, smelled and heard.
Choose from two routes:
The short loop is 1.4 miles. An easy to moderate route on h

ard standing path and forest road, 

suitable for wheelchairs.

Along the route you will SEE sculptures of a buzzard and a large fallow deer

, you'll HEAR the trickling of the babbling brook and you can 

FEEL one of the giant Douglas Fir trees that grows in the middle of the trail.

The long loop is 2.5 miles. A moderate to challenging route on h

ard standing path and forest road for the most part, but with sections of grass and more off-road trail sections

. This route is not entirely

suitable for wheelchairs

, but at Wyre Forest we do offer a Tramper (off-road mobility scooter) hire scheme that may suit some visitors. You will SEE metal animal sculptures, and FEEL different textures of bark from other trees such as Black Pear, Field Maple, Tulip Tree and Whitebeam.
Before you visit, you may wish to download the Making Walks Sensory toolkit produced by Sense which contains advice on planning walks and some suggested sensory activities. It's the perfect companion for a sensory walk!
The routes are not waymarked but you can access all the Sensory Walks by downloading the free OS Maps app.
To find out more about the OS Maps app, discover more Sensory Walks across England, and to download the Making Walks Sensory toolkit visit the Sense website.
Trail information
Wyre Forest, Callow Hill, Bewdley, DY14 9XQ
1.4 miles or 2.5 miles (depending on which route you choose)
Please refer to the different route descriptions. Please note: these routes are not waymarked.