How we're acting for climate and nature
Climate breakdown and the alarming decline of wildlife are the biggest threats to the spaces we look after. We see the impacts today, at a landscape scale.
As the country's largest land manager, we're at the frontline of the fight. Forests are fundamental in responding to the challenges we face, and to ensure a sustainable future for people, nature and climate.
With your support, we're making sure the nation's forests will thrive and be enjoyed for generations to come.
What is Forestry England doing? 
Right now, we are adapting for the future and planning decades ahead. We're protecting, expanding, connecting and diversifying the nation's forests.
All the while, we're restoring ecosystems, growing sustainable timber and tackling causes of climate change by reducing our own emissions.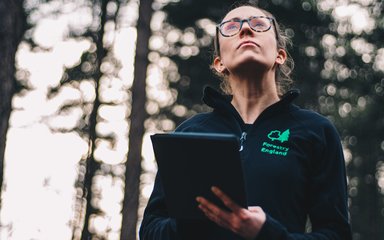 Adapting forests for the future
We are monitoring the climate and adapting forest management for future conditions.
By planning decades ahead, we're ensuring the trees and wildlife within our landscapes will be more resilient to a changing climate.
We're protecting, expanding, connecting and diversifying the nation's forests.
Restoring wildlife and recovering ecosystems
We care for some of the most valuable places for wildlife in the country through sustainable land management.
We are protecting and improving ancient woodlands and nature reserves. By providing rich, diverse and connected habitats, we support an abundance of species.
We're returning missing species to our landscapes and recovering vital ecosystems.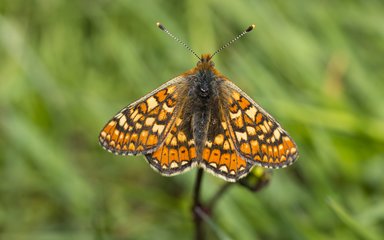 Did you know we planted 65 different species of tree last year? 30 conifer species and 35 broadleaf species!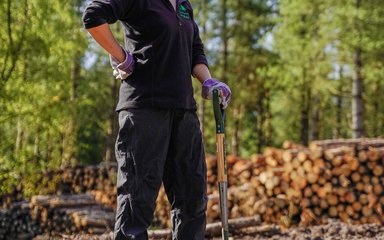 Safeguarding a sustainable wood supply
We are growing a renewable resource that helps tackle the climate crisis, locking up carbon from the atmosphere.
By providing homegrown timber to the nation, we're reducing imports and demand on resources from countries where forests may not be responsibly managed.
We're providing a substitute for unsustainable products and maintaining world-class, sustainable forest management standards.
Cutting our carbon emissions
We are committed to achieving net zero greenhouse gas emissions by 2030.
By removing our dependence on fossil fuels, we're tackling the causes of climate change.
We're reducing our energy consumption and vehicle emissions, and planning to produce more clean energy so that we can meet our goal.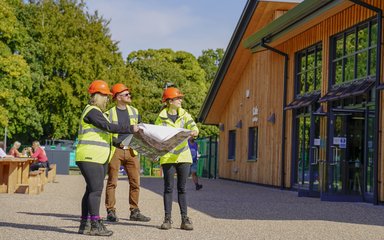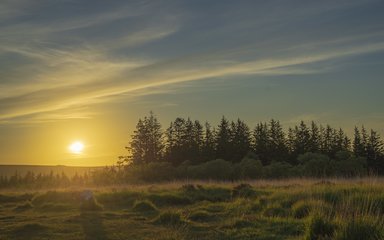 Our plan for climate and nature
We've shared our ambitions for the next five years in our plan 'Growing the future', including:
At least 2,000 hectares of predominantly broadleaf woodlands created by 2026
More diversity in our tree species and forest structures
Investment in research to support further forest resilience
At least 6,000 hectares of wild areas established by 2026
Improved condition of SSSIs, ancient woodlands, open habitats and wetlands
Lost species reintroduced to England
Maintaining certified, sustainable timber production
Net zero greenhouse gas emissions by 2030