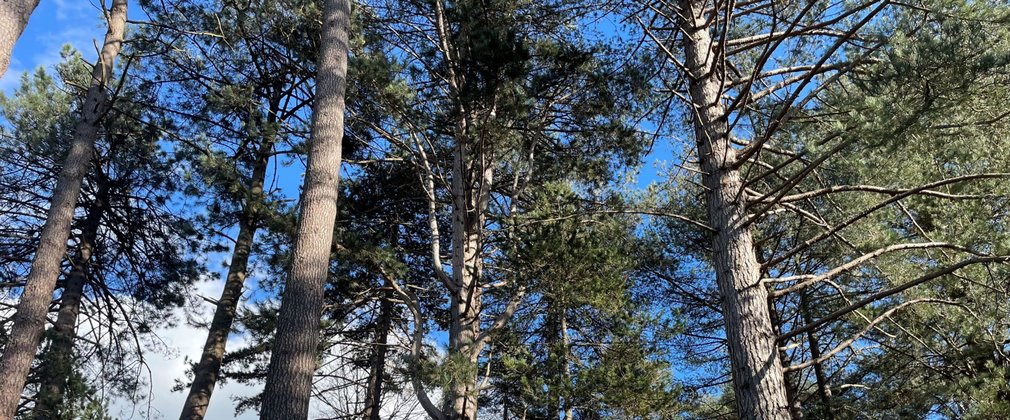 Native to the Mediterranean island of Corsica, this variety of black pine is grown for timber in the forests of southern and eastern England where the conditions are warm and dry. Find out more about this tree species, including how to recognise it and how we use it.
Corsican pine facts and figures
Corsican pine (Pinus nigra) was introduced in 1759 for forestry and planting in parkland.

this slender tree has a very straight trunk and horizontal branches.

typical growth is around 27 metres tall.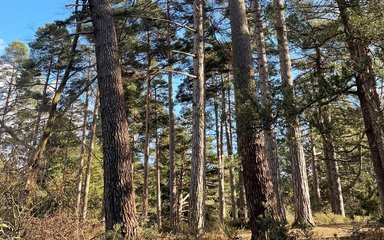 Corsican pine identification tips
Heading out into the forest? Here are the top things to look out for to help you spot a Corsican pine:
needles: these are long and grouped in pairs, with a distinctive twist.
bark: dark greyish-brown and fissured, breaks off easily.
cones: the large, shiny cones are one-sided or oblique.
How Corsican pine is used
The tree was widely planted as it is fast-growing while still producing high quality, construction grade timber. The timber was used in the past for railway sleepers and pit props for supporting the roof of coal mines.
Not naturally durable but easily treated for outdoor use, Corsican pine is still used for building work, telegraph poles, and can be made into plywood.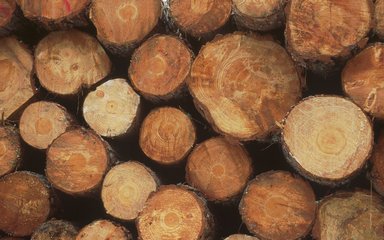 Corsican pine and future forestry
During the last century, Corsican pine was widely planted in Thetford Forest and the New Forest, which had the warmer temperatures and dry, sandy soil needed for the species to thrive. This included lowland heathland, an important but now scarce habitat. 
Today we are committed to restoring some of these Corsican pine woods back to open heathland, and continue this vital habitat restoration work. 
It was thought this species could potentially be important for climate change, in areas of the country predicted to become warmer and drier. However Corsican pine has been greatly impacted by red band needle blight, a fungal disease that causes needles to drop, reduces the tree's growth and can kill the tree.
We're looking to reduce the effect of this disease by using techniques such thinning stands of trees regularly to increase airflow and reduce build up of fungal spores.