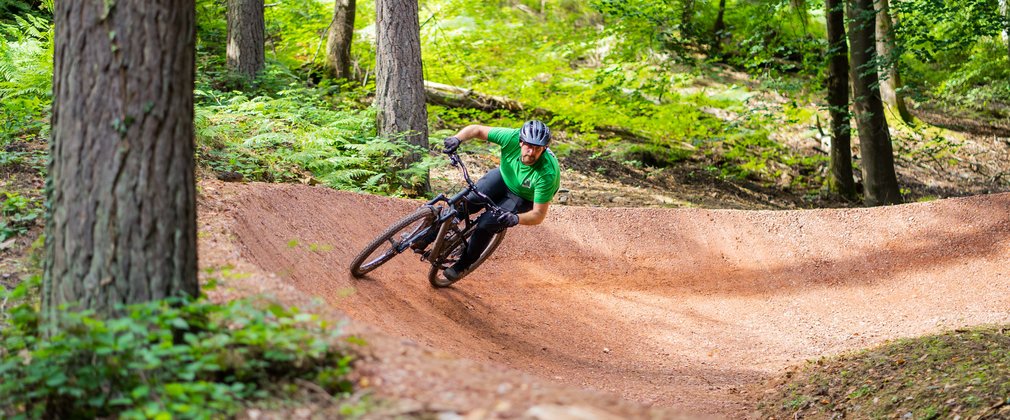 Forest of Dean Cycle Centre | Trail status
Updated 21st November 2023
To make sure you have the best ride on our trails at Forest of Dean Cycle Centre, Forestry England has a continuous schedule of trail maintenance and development. Much of our trail maintenance is carried out in partnership with the Dean Trail Volunteers. If you would like to volunteer and help care for our trail network, please visit their website.
Whilst maintenance work is being carried out, trails sometimes have to be either partially or fully closed. It is important that you respect these closures and follow diversions put in place.
Whilst out on the trails, if you come across any maintenance issues please report them to: fodtrails@forestryengland.uk
For information on trail grading information please see our trail grades and safety guide.
Maps of the trails are available to download here.
Cross country trails
| Trail Name | Current Status | Grade | Details |
| --- | --- | --- | --- |
| | Open | Forest Road | Maintenance work is being carried out in several areas, the trail is still open but please follow all safety signage and look out for machinery. |
| | Open with diversions |  Blue | Maintenance work will start from 30th October, diversions will be in place. Check our social media for details. |
| | Open with diversions |  Red | A couple of short diversions are in place along the trail - one around boardwalk section and another on loop 1 where we are building a new skills area. Follow all diversion signage. |
Downhill trails
| Trail Name | Current Status | Grade | Details |
| --- | --- | --- | --- |
| | Open |  Blue |   |
| | Open |  Blue |   |
| Flatlands | Open |  Red |   |
| Twisted Sister | Open |  Red |   |
| Sheepskull | Open |  Black |   |
| Y2K | Open |  Black |   |
| Endo | Open |  Black |   |
| Mr Rooty | Open |  Black |   |
| | Open |  Black |   |
| Elephant Man | Open |   Black |   |
| Dodger | Open |   Black |   |
| | Open |  Double Black |   |
| Cougar | Open |  Double Black |   |
| | Partially open |  Double Black | Timber drop closed for repairs |
Skills areas
| Trail Name | Current Status | Grade | Details |
| --- | --- | --- | --- |
| Beginners Skills Area | Open |  Green |   |
| Intermediate Skills Area | Open |  Blue |   |
| Freeminers Skills Area | Closed |  Red | Under construction, opening date TBC |
| Advanced Skills area | Open |  Black |   |
| Pump Track | Open | N/A |   |